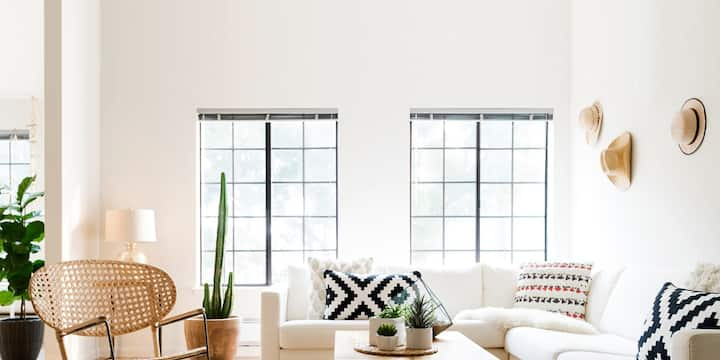 Découvrez des logements pour Illinois State Old-Time Fiddle Contest sur Airbnb
Découvrez des chambres privées et des logements entiers, parfaitement adaptés pour Illinois State Old-Time Fiddle Contest
Logements près de Illinois State Old-Time Fiddle Contest
Logements près de Illinois State Old-Time Fiddle Contest
Logements près de Illinois State Old-Time Fiddle Contest
Logements près de Illinois State Old-Time Fiddle Contest
Spacious King bed with Kitchenette. Great for extended stay or a traveler who wants a more home away from home feel.
Great room for an great price! Free breakfast, convenient location next to the interstate & food options, and a clean, modern theme.
Olivia
2019-01-20T00:00:00Z
Great place
Brittany
2019-01-18T00:00:00Z
This is actually the La Quinta Inn. Great space! Hot breakfast. Minutes from my residency location.
Jennifer
2018-10-17T00:00:00Z
Sparkling clean place in a great location. Tons of restaurants in walking distance, and a grocery right across the street. Even breakfast is served. You are essentially getting a hotel suite experience at a great price. Recommended.
Michael
2018-06-24T00:00:00Z
This rental has become my home away from home while spending 1/2 of each week working out of town. Having this clean, comfortable space and excellent customer service has made being away from my home and family much more bearable. A wonderful breakfast is offered each morning including hot and cold items as well as a breakfast and juice bar. This hotel is well-lit, safe, and very contemporary in its design and details. Courtney and her staff are very kind and accommodating.
Theresa
2018-08-18T00:00:00Z
All around wonderful experience.
Theresa
2018-08-10T00:00:00Z
Our stay was exactly as advertised, very comfortable, clean, and friendly. Breakfast was delicious and there was plenty of coffee.
Kate
2018-06-10T00:00:00Z
A very spacious suite with great amenities. A fantastic value! I've already booked my next stay.
Melani
2018-09-08T00:00:00Z
Type de logement
Chambre privée
---
Type de propriété
Appartement
---
Capacité d'accueil
2
---
Chambres
0
Effingham, Illinois, États-Unis
This 1880 Wooden Shoe Haus was built by owner and Wooden Shoe Maker Gerhard Deymann. It is a historic Folk Victorian home, fully furnished & updated while keeping much of its historic charm. It has some antique furniture, front porch, swing, grill, back patio, & yard. Private side & back parking. Includes all appliances, 10' ceilings, & 1' thick walls. 6 minutes to interstates 57, 70, & dozens of restaurants. It is 1 block to downtown & 4 miles to Effingham
The home is setup for families and for business people as well. We have a large indoor area for kids, very comfortable rooms, and a work desk. The internet is fast and a large smart tv is available with movies. There are books and toys in the big living room. There is a small brick building next to the home which was the wooden shoe shop during the late 1800's and into the Great Depression. We continue to restore and improve this home and property almost daily. My grandmother purchased the home after the builder died, and she raised my late father there in the 1930's and on. The walls are made from 3 layers of brick (the builder also made the brick). The foundation/cellar were hand dug and made from local gathered stone and mortar. The floor joists are 3"x14" hardwood boards cut from the local trees. The "ginger bread" porch design is from the original builder. We are starting to decorate the home with historic photos of the property. It is one of the oldest remaining homes in Effingham County.
The neighborhood is super safe. It's a small, extremely clean little town with hard working friendly people. It has a lot of German Heritage and the town is well known for sports (the Wooden Shoes, named from the homes builder/owner/ wooden shoe maker). There is a lot of night life uptown 1 block away if you wish, with a couple restaurants (the Brick Bat Bar and Grill is my favorite). The city of Effingham is right next door at 4 miles away and has multiple wineries, theater, dozens of restaurants, bike trails, and more.
Place was comfortable and clean
Tony
2019-03-03T00:00:00Z
Charming home in a charming town. This is a great value and we really enjoyed our stay.
Heather
2018-11-18T00:00:00Z
Very comfortable!
Michael
2018-11-27T00:00:00Z
This place is amazing. I have stayed at several Airbnb's and they all had something wrong. This place was above and beyond. There was extra bedding, pillows, towels. This place is much bigger than it looks from the outside. It is very large. Great place and we will be back again!!!!!
Jessica
2018-12-15T00:00:00Z
Leo was an excellent host and the house had a bunch of charm. It was very comfortable for my family of 5.
Mike
2019-01-13T00:00:00Z
I was more than pleased with my stay at this historic home. I would recommend this to any and all road warrior tripping across I-70 and in need of a quiet and comfortable spot to R&R. It's no frills, as I believe built in the 1800s, and ostensibly in the middle of nowhere, but has everything one would need to spend a night; and I couldn't have asked for a more accommodating experience after a long day on the road.
Dave
2018-12-04T00:00:00Z
everything was great
Ej
2019-02-15T00:00:00Z
Leo was a great host! The house was cozy and what was expected! Super clean and the house itself is beautiful. Leo made sure we had everything and was quick on his responses! I am recommending it to anyone and everyone. I give it a 10 out of 10!
Stephanie
2018-11-10T00:00:00Z
Type de logement
Logement entier
---
Type de propriété
Maison
---
Capacité d'accueil
7
---
Chambres
2
Teutopolis, Illinois, États-Unis
This lovely 4 bd/2bth home on Lake Sara is the place you want to be! Whether you are looking to relax or play in the water, we have it covered. Our home offers everything you will need during your stay!
Has a beautiful view of the lake. Lots of room for kids and dogs to play. Games for rainy days. Wifi and cable tv. Lots of kitchen items so can cook at home. Will definitely be renting again as this is by far the best rental we've found in the area.
Stephanie
2018-11-25T00:00:00Z
This place is everything you want for a getaway from city life!!
James
2017-08-20T00:00:00Z
Great place right on the lake. Fishing was good!
Chris
2017-05-07T00:00:00Z
We thoroughly enjoyed our stay at this little house this past weekend. The lake was beautiful and we had a blast canoeing and kayaking. One thing we misunderstood from the listing was that it only had two rooms with double beds....but we made out fine because there was a nice little cot to put in the room with a twin bed. The house and kitchen were clean and Todd and Amber very good to work with. We would enjoy coming back if all works out well.
Rachel
2016-05-09T00:00:00Z
Loved the back porch and lake access, so beautiful. Great space for a group.
Sarah
2018-10-07T00:00:00Z
Todd & Ambers was a wonderful escape. Located on a beautiful nook of a lovely lake, nestled in the middle of wide open spaces. Gorgeous sunsets & views.
Melody
2018-10-22T00:00:00Z
Love Lake Sara!
Angie
2016-09-25T00:00:00Z
Coworkers and I stayed here for almost 3 weeks on a business trip. The lake house was wonderful and the changing leaves were a treat. Todd & Amber got us internet which was amazing and then gave us a gift since it was installed later than expected which was even more amazing! We didn't have time to enjoy the lake besides the wonderful view. The neighborhood was quiet and the house is only minutes from shopping areas. I would definitely recommend this house and plan to stay here again for future business trips.
Isaac
2016-11-10T00:00:00Z
Type de logement
Logement entier
---
Type de propriété
Maison
---
Capacité d'accueil
12
---
Chambres
4
Effingham, Illinois, États-Unis