About

Thousands have joined the movement to forget hotels! AB&B is a new travel site that allows you to book rooms with locals instead of hotels. Save some extra cash, make a new friend, and see the city through the eyes of a local. Learn more.
Katy Perry & Perez Hilton eating Obama O's!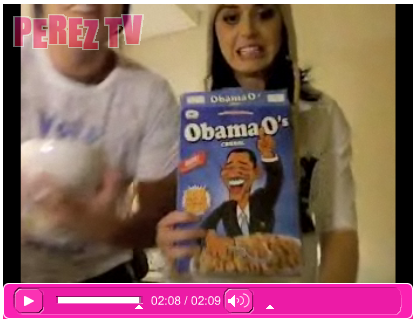 FAQ

*Please note: The edition of 500 Obama O's cereal boxes are sold out. We have some un-numbered press kits left over that are not individually numbered or part of the collector's edition. We apologize that we do not have any more numbered boxes, and do to their limited nature we will not be reproducing the edition. If you're interested in the next best thing, you're welcome to purchase a left over press kit. They are in limited supply.

Did you really only make 500 of each?

Yes! Each edition of Obama O's and Cap'n McCains is 500, numbered individually 1-500. That's it.

Does it actually come with real cereal?

Umm, yes!

How long does shipping take?

About 8-9 days via USPS Priority Mail.

Can I eat it?

Yeah, but do you really want to open a box this cool?

Do you ship internationally?

Yes! First write to us at

cereal@airbnb.com

with your country and quantity of boxes.

How much of the proceeds go the campaigns?

5% of profit.

What if I have a new question?

Email us

.
Credits
Photography: © Caren Alpert
Illustration: Brian Romero & Ben Tegel
Printing: General Printing
Copy: Jenn Shreve
Jingle: Jonathan Mann
Design: MacFadden & Thorpe, Joe Gebbia & Brian Chesky