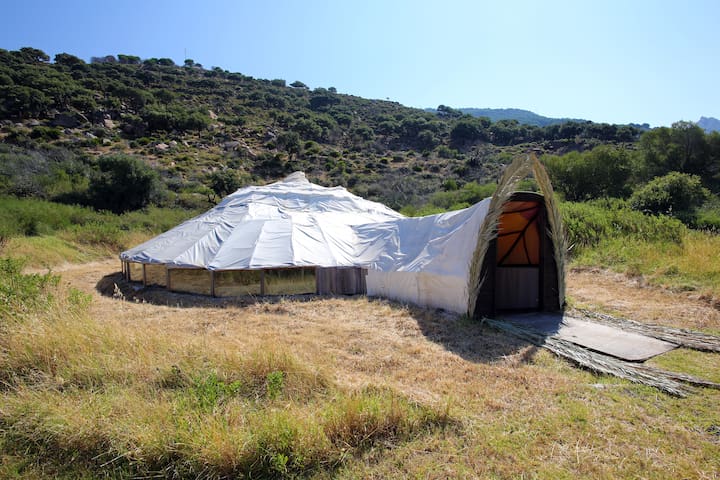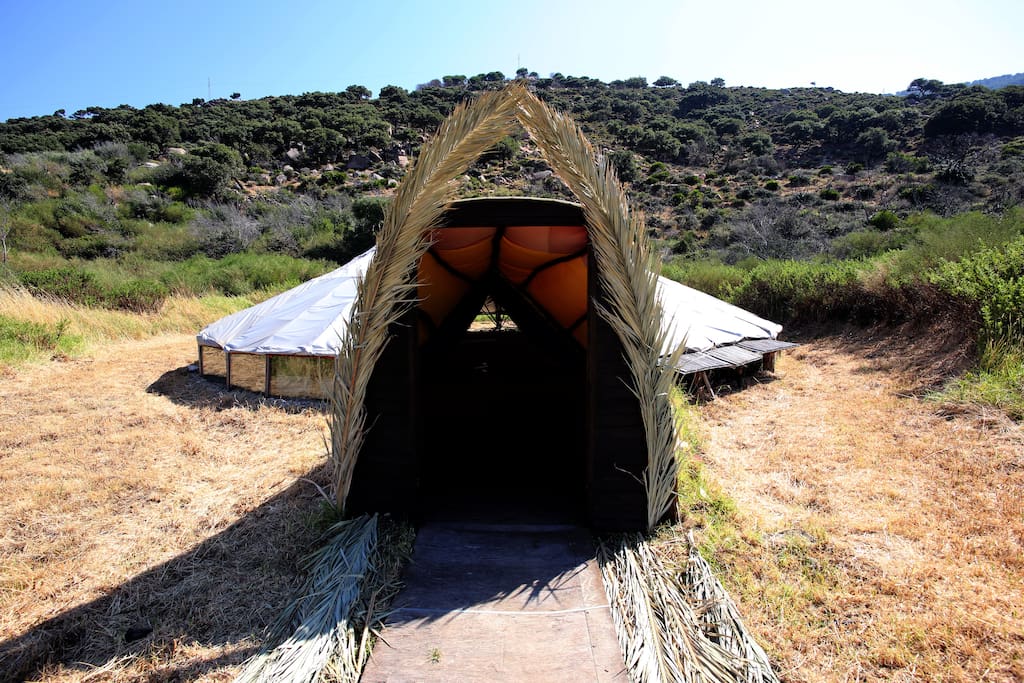 JOURNÉE VERANSTALTUNGEN ÉVÉNEMENTS EXPOSITIONS GROUPE GATHERINGS MASSENLAGER SOINS SOUFFLANTES DORMITORIALES TAUSCHBÖRSE TANZVERANSTALTUNGEN PRIVÉ DISCOTHECA MEDITATION ET YOGA ESPACE DÎNER PARTIES BODAS HOCHZEITEN MARIAGE Traiteurs REUNIONS ETC.
VERANSTALTUNGEN DAY EVENTS EXHIBITIONS GROUP GATHERINGS MASSENLAGER DORMITORY SUBASTAS SURFERS TAUSCHBÖRSE TANZVERANSTALTUNGEN PRIVATE DISCOTHECA MEDITATION AND YOGA SPACE DINNER PARTIES BODAS HOCHZEITEN WEDDINGS Caterings REUNIONS ETC.
Le logement
Une image vaut mille mots! BRÈVE DESCRIPTION: C'est l'une des douzaines d'espaces différents que nous louons à Los Baños de la Luz, près du village de Facinas à Tarifa. S'il vous plaît, consultez nos autres espaces si vous ne pensez pas que ce soit pour vous. ET SI VOUS CHOISISZ L'ESPACE INCORRECT? Ne vous inquiétez pas de réserver un de nos espaces individuels et de ne pas être heureux avec lui. Nous vous interrogerons s'il s'agit d'une mise à niveau ou d'un réajustement plus l'ajustement des prix. Vous venez de payer la différence ou d'obtenir un remboursement. En fait, nous transmettons souvent les gens quand ils se rendent compte qu'ils ont fait le mauvais choix de l'espace de sommeil, ou par exemple, ils veulent simplement expérimenter d'abord dans une tente près du lac, puis se contenter d'une chambre plus confortable. COMMENT ARRIVER: Les détails peuvent SEULEMENT être fournis une fois que vous avez réservé via ce site AirBnB conformément à notre accord avec eux. C'est seulement alors que nous pouvons vous envoyer un lien vers'Like 'sur notre site avec des instructions imprimables, des cartes et des photographies des routes menant à Los Baños de la Luz. LONGUE DESCRIPTION: Il est disponible en dortoir ou en terrain de camping sous un toit. Il peut accueillir environ 25 tentes simples ou six grandes. Lorsqu'il n'est pas utilisé pour dormir, il sert d'auditorium, salle de concert, espace de réunion, salle de classe, discothèque, espace de yoga. Vous le nommez, nous pouvons le faire. Faites-nous savoir quels sont vos besoins. QUATRE AÉROPORTS, QUATRE ROUES, DEUX ROUES, NON ROUES! Nous sommes seulement entre 40 minutes et 2 heures de distance de quatre aéroports internationaux. Par ordre de distance: 1 - Gibraltar International (code GIB), le singe rock, 40 minutes 2 - Jerez De La Frontera (code XRY = Sherry!), 1 heure 3 - Malaga "Pablo Ruiz Picasso" aéroport (code AGP), 2 heures 4 - Aéroport de Séville (code SVQ), 2 heures - La location de voiture est disponible dans tous ces aéroports. Recherchez des offres Internet. Hors saison, vous pouvez louer une voiture pour aussi peu que 6 ou 7 euros par jour. Sinon, 30 euros par jour est le prix le moins cher en haute saison. - La moto, le scooter et la location de vélos sont disponibles dans la région. Les prix approximatifs pour un scooter sont de 20 euros par jour à la hausse. Les vélos sont d'environ 15 euros par jour. - Tarifa dispose d'un large bassin de taxis si vous en avez besoin. COMMUNICATIONS: Nous avons un signal fort dans tout le domaine pour toutes les compagnies de téléphone mobile. Internet sans fil et filaire est disponible dans nos bureaux à 200 mètres. Vous pouvez effectuer des appels téléphoniques et vous pouvez envoyer des fax moyennant un petit supplément. -------------------------------------------------- ---------- JOURNÉE DE VERANSTALTUNGEN EXPOSITIONS D'ÉVÉNEMENTS RÉGULATIONS DE GOUP MASSENLAGER SOINS DE SUBASTAS DORMITORIALES TAUSCHBÜRSE TANZVERANSTALTUNGEN PRIVAT DISCOTHECA MEDITATION ET YOGA SPACE DINNER PARTIES
Pictures are worth a thousand words!

BRIEF DESCRIPTION:
This is one of a dozen different spaces we rent out at 'Los Baños de la Luz', near the village of Facinas in Tarifa. Please see our other spaces if you don't think this one is for you.

AND IF YOU CHOOSE THE WRONG SPACE?
Please don't worry about booking one of our individual spaces and then not being happy with it. We'll swap you around whether it's an upgrade or downgrade plus price adjustment. You just pay the difference or get a refund. In fact, we often move people around when they realise they've made the wrong choice of sleeping space, or for example, they just want to experiment first in a tent by the lake and then settle for a more comfortable bedroom.

HOW TO GET HERE:
Details can ONLY be provided once you've booked via this AirBnB site as per our agreement with them. Only then can we send you a link to ´Like´ our website with printable instructions, maps and photographs of the roads leading to Los Baños de la Luz.

LONG DESCRIPTION:
It's available as a dormitory or camping ground under a roof. It can accommodate approximately 25 single tents or six large ones. When not used for sleeping in, it doubles as an auditorium, concert hall, meeting space, classroom, discotheque, yoga space. You name it, we can make it so. Please let us know what your needs are.

FOUR AIRPORTS, FOUR WHEELS, TWO WHEELS, NO WHEELS!
We're only between 40 mins and 2 hours away from four international airports. In order of distance:
1 - Gibraltar International (code GIB), the monkey rock, 40 mins
2 - Jerez De La Frontera (code XRY = Sherry!), 1 hour
3 - Malaga "Pablo Ruiz Picasso" airport (code AGP), 2 hours
4 - Seville airport (code SVQ), 2 hours

- Car rental is available at all these airports. Search the Internet for deals. Off-season you can rent a car for as low as 6 or 7 euros per day. Otherwise 30 euros per day is the cheapest price in high-season.
- Motorbike, scooter and bicycle rental are available in the area. Approximate prices for a scooter are 20 euros per day upwards. Bicycles are about 15 euros per day.
- Tarifa has a large pool of taxis should you need it.

COMMUNICATIONS:
We have a strong signal all over the estate for all the mobile telephone companies. Wireless and wired Internet is available at our offices 200 yards away. You can make phone calls and can send faxes for a small fee.

------------------------------------------------------------
VERANSTALTUNGEN DAY EVENTS EXHIBITIONS GOUP GATHERINGS MASSENLAGER DORMITORY SUBASTAS SURFERS TAUSCHBÜRSE TANZVERANSTALTUNGEN PRIVAT DISCOTHECA MEDITATION AND YOGA SPACE DINNER PARTIES
Voyageur supplémentaire 10 € / nuit après 10 voyageurs
Communiquez toujours via Airbnb
Pour protéger votre paiement, ne transférez jamais d'argent et n'établissez pas de contact en dehors du site ou de l'application Airbnb.
SPECIAL HOUSE RULES FOR SPECIAL TIMES (RETREATS ETC.) REGULAR HOUSE RULES, SEE BELOW

A GOOD HEART ALWAYS BRINGS GOOD RESULTS
ABANDON ALL HOPE ABANDONA TODA ESPERANZA GIB ALLE HOFFNUNG AUF
LOVE JOY DANCE THRIVE
AMOR ALEGRIA BAILAR FLORECER
LIEBE FREUDE TANZEN BLÜHEN
Blissful tantric radical honesty, pre- and orgasmic states of Here and Now,
For radically honest free spirits without taboos and whoever wants to glimpse how it works.
Expect to open your heart and connect
Banned or EXCLUDED:
Whatever is not here and now
Small talk and bullshit
Your life's story
Links to the outside world from the guesthouse (please use your mobile phones, laptops etc. only in the business area)
Certain vocabulary (like e.g. you should or don't)
Shame and moral restraints
Radically entering into the eternal here and now
We want to feel each others hearts
Availability on a first come first serve basis, we cannot guarantee you a room but we guarantee you at least an air mattress in an indoor camping space.

Subjects: Radical Honesty, HSIN HSIN MING, AYP (advanced yoga practices), "From the cock into the heart", The 3 stages of "The way of the superior man", Microcosmic Orbit, singing, breathing, cooking, dancing, laughing, drinking, joking, screaming and crying together, "Buddha and Moses and all the noses".
Special arrangements are possible, please ask.
Please leave all your worries in the business area.
If you feel attracted to other non-normals , please come.
Saludos cordiales
Ananda y tripulacion
Association Los Banos de la Luz

REGULAR HOUSE RULES
We assume that our guests know the basics.
The use of the kitchen is communal, that means everybody can use it and store food and provisions in the fridge, cabinets and freezer.
The left behind provisions of previous guests are to be consumed. Please eat first of all the perishable foods. Please separate the different trash, (metal cans and bricks, glass, compost) from the general garbage.
We stock a certain health foods in our warehouse at the main entrance and it can be purchased there during normal business hours.
Our staff takes care of the basic cleaning and washing. If you use the kitchen, cutlery, dishes and glasses etc., please clean and wash them afterwards. If you want to use the washing machine, please coordinate with our staff.
If you rather wish, that our staff does the cleaning for you during your stay, they will gladly do so at a cost of € 12.- per hour.
If you are planning a loud party, please coordinate with us and the other guests on the property (you may have to invite them too). If you watch movies or are listening to music, please coordinate with the other guests or use headphones. Please use your mobile telephone only in the office area at the main entrance.
During the dry season, especially during windy periods, there is a very high risk of fire. Please only smoke or use open fires (grill) in the patio of the house and extinguish cigarette butts with water. Do not smoke in non-safe places or while walking around on the property. In case of fire, call the emergency number: 112 and advise our staff and the other guests and also help extinguish it. There are various water hoses in different places.
If you are bringing your animals, please make sure they do not not harm or disturbs other human or animal inhabitants. Extremely loud dogs may have to spend the nights in the kennel. Dog and cat hairs are extremely difficult to clean. The extra cleaning fee per pet visit is € 15 per stay. If your dog shits in public areas or on the paths, please remove it.
Please make sure that the gates to the property are closed again behind you because otherwise cows, horses and donkeys will enter the property, eat our flowers and the planted vegetables, damage our trees and shrubs and leave their droppings. It is hard work to herd them and send them out again. They like it very much on our land. Please advise our staff, if you see intruder animals on the property or arm yourself with a stick and take care of it yourself.
Thank you for your cooperation
À savoir
Chien(s), chat(s) et autre(s) animal/animaux dans la maison
Séjour de 2 nuits minimum
All you need to know is that Buzzle is a true gentleman and his place in the hills of Andalusia is stunning. We'll be back. The dome and the home cinema are just amazing. The sound system in the dome is great too.
---
At Los Banyos de la Luz I got to know the wind of change- from inside to the outside, from housing to nature, from vision to mission, from idea to reality, a very polarizing place...enriching and challenging...mind-blowing! and the answer to my questions is still blowing in the wind! try it, get ready to live the unexpected and be surprised of what you will find! ;-)
---
The Airbnb profile page does not give him a choice. There is only one possibility:
("Hi, I° am Buzzel") (°=whoever that is)

Let's try it a little differently:

"Hello", "I° am known as BUZZEL"

Buzzel is beyond description...

After 70 years, Buzzel still does not know, who he° is.

¡To be, or not to be?!

¿Who am I?

¿What exactly is he referring to, when he says "I"?

¿Is there a real "I"?

¿Is God now hereor … ¡God is nowhere!

¿God, Allah, Jehovah, Manitou, Space, Emptyness or Consciousness?
Jesus, Mohammed, Buddha and Moses and all the noses have brought some anwers and a lot of new questions.

¿ What if THAT has been here all along?

¿The divine comedy¡…. ¡The dance of existence?

Questions, questions, few clear answers. ¡Better stop asking!

Buzzel° knows that he° does not know much.

He° knows, that moral and beliefs brings no solution to the enigma.

Certainty, that even all these insights have grown in his° own garden and that there is nothing out there, out there.

He° returned the God they had sold to him. The old clunker is finally gone.

Noone to blame anymore but myself°.

Divinity yes, in every being and thing, yes, the in love, in god feeling remains…

Flowering in it without limits.

There is no Buzzel, there is nothing, to what he° could hold onto.

Living the ecstasy in peaceful bliss.

¡Yes, or maybe not!

Hi, they call me Buzzel, but I° don't have a clue who this is.
Born: Yes, along time ago.
Died: Not yet.

Avoiding the herd, the norms and the "normals".

Buzzel has journeyed and stayed in many places and spaces throughout time.

Come and stay with him for a while, where horses and cows, donkeys, foxes and rabbits roam around freely in the meadows and hills and where you don't have to lock the doors of your car, the doors of the house or your heart. Shed your burden, your clothes and your sorrows.

Enjoy living in our space and share the radically open ways and views of life. Leave your mind, come and share the peace or find it here with us and likewise other travellers, for a brief moment.

¡Be my guest!

Buzzel° is not just trying to sell you the use of a bed for a night or two for a certain number of €uros, £ounds or $ollars. He is offering you an experience:
The space of the place, something you can take with you and where you can return to anytime.

Come here and feel for yourself.

Die Airbnb Profil Seite gibt ihm keine Wahl. Nur eine einzige Möglichkeit:
("Hallo, Ich° bin Buzzel") (°=wer auch immer das ist)

Lass es mich ein wenig anders versuchen:

"Salü", "Ich° bin als BUZZEL bekannt"

Buzzel kann nicht beschrieben werden.

Selbst nach 70 Jahren weiss Buzzel immer noch nicht, wer er ist.

Er lebt in der Gewissheit, dass das Gewissen nicht der Weisheit letzter Schluss sein kann.

¡Sein oder nicht sein?!

¿Wer bin ich?

¿Auf was genau bezieht er sich, wenn er sagt "Ich"?

¿Gibt es ein wirkliches "Ich"?

¿God is now hereor … ¡God is nowhere!

¿God, Allah, Jehovah, Manitou, Raum, Leerheit oder Bewusstsein?
Jesus, Mohammed, Buddha and Moses and all the new noses haben einige Antworten gebracht und noch mehr neue Fragen.

¿ Was wenn ES schon immer hier ist?

¿Die göttliche Komödie¡…. ¡Der Tanz der Existenz?

Fragen, Fragen, Fragen und nur wenig klare Antworten.

Buzzel° weiss, dass er° nichts weiss.

Er° kann das"Ich" nirgends finden und trotzdem erscheint Buzzel in seinem Geist.

Leben in der Ungewissheit. Lieben in der Leere. Alle Wesen nur flüchtige Erscheinungen. Keine Materie, kein Bestand.

"Ja, oder vielleicht auch nicht."

Mit dieser Ungewissheit leben, darin aufzublühen mit aller Kraft. Mit der Kraft der bewussten Unsterblichkeit.

Da ist kein Buzzel, da ist nichts, woran er sich festhalten könnte.

Er° hat den Gott zurückgegeben, den man ihm angedreht hatte.

Jetzt ist niemand mehr da, dem er die Schuld zuschieben kann.

Göttlichkeit, ja, in jedem Wesen, jedem Ding. Verliebt sein mit Allem.

Es ist ihm bewusst, dass all die Einsichten auf seinem eigenen Mist gewachsen sind.

Hervorquellend, ungläubig, wissend, dass es nichts zu wissen gibt. Glorreich und einfältig.

Das Eine tun und das Andere nicht lassen. Den Sinn leben, keinen Nutzen, keinen Zweck mehr im Leben suchen.

Tanzen, weinen, singen und verzweifeln und sich wieder aufraffen, kurz: superlebendig, in alle Richtungen gleichzeitig rennen, um wieder zum Zentrum zurückzukehren.


Bald wird keiner mehr an mich denken. Hat es überhaupt je irgend wer getan?


-----

Buzzel° kann nicht beschrieben werden.


Buzzel verkauft Dir nicht nur den Gebrauch eines Zimmers für eine bestimmte Anzahl €uros, £ounds oder $ollars, er bietet Dir eine Erfahrung, etwas was Du mitnehmen und zu dem Du zurückkehren kannst.

Komm her und sieh für Dich selbst.

-----

Buzzel esta mas allá de una descripción


Buzzel no te vende el uso de una habitación para un cierto numero de €uros, £ounds o $ollars, te ofrece una experiencia, algo que puedes llevarte y a donde puedes regresar.

Ven a verlo por ti mismo.

Por favor lea lo que nuestros visitantes escriben y
por favor se mi huésped.

Bitte lese, was unsere Besucher über ihre Erfahrung schrieben und bitte
sei mein Gast.

Please read what our guests said after having spent time here and please be my guest.


Langues :
Deutsch, English, Español, Français, Italiano, العربية
Taux de réponse :
100%
Délai de réponse :
Moins d'une heure
Découvrez d'autres options à Facinas et dans ses environs
Plus de logements à Facinas :