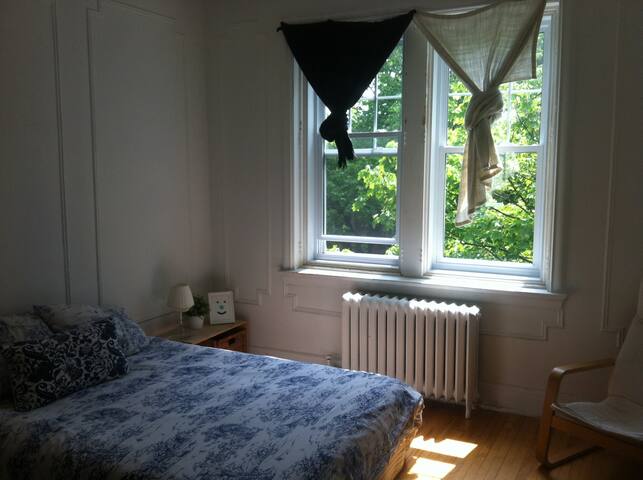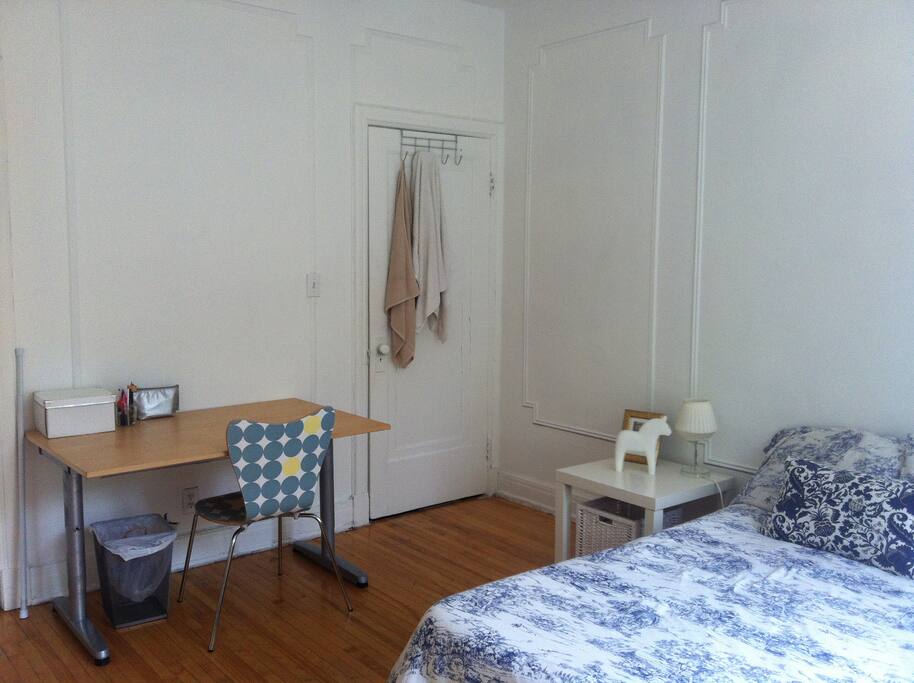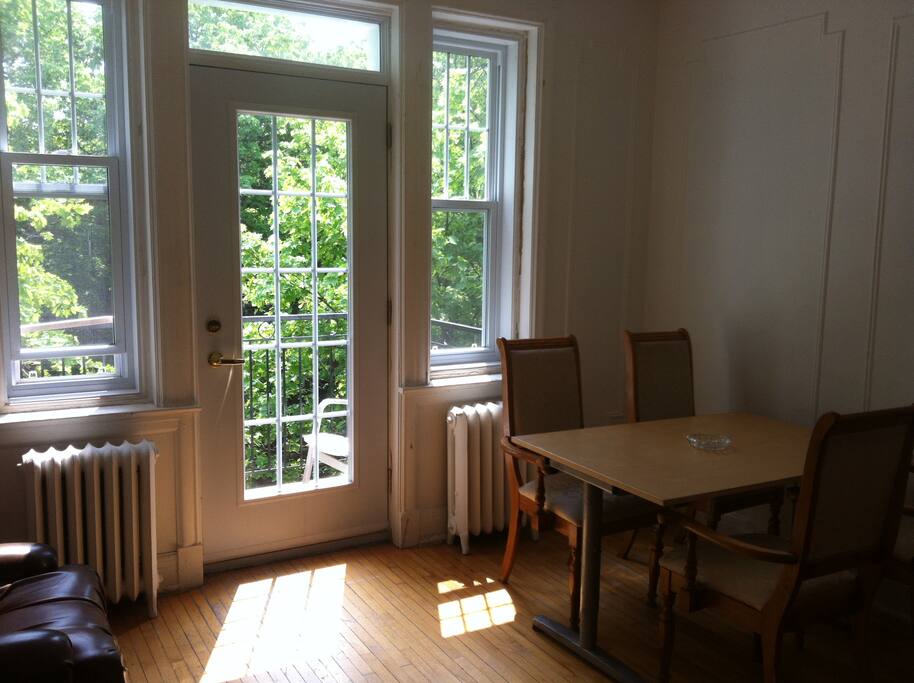 Bright bedroom in Outremont
I am renting my beautiful bedroom for the summer. The apartment is in the nice neighbourhood of Outremont in Montreal, very close to parks, shops, and cafes. You'll be sharing the place with my roommate who works in a flower market.
---
Wow! What a stunning weekend! The room was beautiful and the natural light that poured into the room in the morning made it really easy to get up and start another lovey day in Montreal. Our hosts were polite, courteous and welcoming. I cannot recommend them more highly. Also, It's so nice to be able to visit a historic city in the midst of an austerity crisis. Caitlin Marceau of MTL explains: "Austerity is a term to describe an enforced or extreme economy. It means living a simplistic lifestyle and reducing excess spending. When the government puts austerity measures into effect it means that they're going to be cutting back on spending in order to, at least in the case of the Liberals, help balance the budget and lift the province out of debt. According to the government, Quebec is in the red by $200 billion, with an annual deficit between $2-4 billion. Their tabled budget, however, will eliminate deficit for 2015-2016 for the first time in years." So who's in the streets? The article continues, "Teachers, students, health care workers, bus drivers, the police, and other people who care about the well-being of the province. Anyone who feels that the Liberal government is being shortsighted with their budget, and not taking into consideration the negative long term impact the reduction in social services will have on Quebec. People are banning together in the hopes of having the budget cuts reversed in order to continue providing welfare to those whose lives depend on it." That sounds cool right? It's almost as savory as poutine! But wait! There's more. This summer can expect even more fun in the streets brought to you by Appel de l'est! That's right! "CALL OF THE EAST – First callout To environmentalists, indigenous communities, allies, friends and comrades: A number of groups have been organizing for some time against the extractive industry, pipelines and the train transportation of oil. We cannot trust in the « good will » of those in power; just as shale gaz exploitation was blocked by a popular movement, it is through our mobilization and opposition that we will succeed in stopping these projects! [...] In the wake of these events and in order to give further impulse to the mobilization, the Printemps 2015 committees, the ASSÉ and many other activist groups are calling for a campaign throughout Gaspésie and Bas-St-Laurent this summer. During the months of July and August, a number of activities will take place in these regions. They will act as occasions to share and spread information, and to constitute the forces that are necessary to stop the ransack that is taking place there. We have little time, more and more oil projects are set up and once implemented, become more difficult to stop. These companies are provoking the catastrophe and we must imperatively pull on the emergency brake. Their transformation of the world into a great dump knows no vacation: let us make ours an occasion for joyous...
---
21 year-old girl from France, living in Montréal, CANADA.
Langues :
English, Español, Français
Découvrez d'autres options à Montréal et dans ses environs
Plus de logements à Montréal :