Nous avons loué une chambre double de luxe, avec accès direct à la sortie de la plage et la piscine. l'un des meilleurs condominiuns Key Biscayne, idéal pour les couples. très calme Brikell 10 minutes et 20 zone soho, possibilité de louer voiturette de golf aussi
Type de logement
Chambre privée
---
Type de propriété
Bed & Breakfast
---
Capacité d'accueil
2
---
Chambres
Key Biscayne, Floride, États-Unis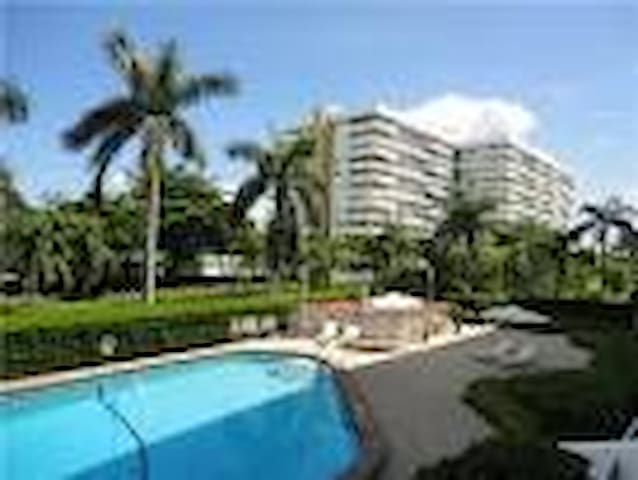 Two beds , private bathroom ,walking closet. Free parking walking distance to beach tennis golf.
Nice bright and close to the city. walking distance to the beach, public tennis court and Golf. Good Restaurants and malls.
Friendly Neighborhood, good to ride a bicycle or exercise. Paradise Island
It is the best place you could choose in Miami. The attention they gave us and the willingness to receive us has been magnificent. The location is the best and everything has been perfect. Communication was perfect too. Thank you very much for everything and congratulations!! Es el mejor lugar que se podía elegir en Miami. La atención que nos brindaron y la predisposición para recibirnos ha sido magnífica. La ubicación es inmejorable y todo ha sido perfecto. La comunicación, perfecta. Muchas gracias por todo y felicitaciones!!
Enrique
2017-04-03T00:00:00Z
The host canceled this reservation 59 days before arrival. This is an automated posting.
Joey
2017-01-24T00:00:00Z
Type de logement
Chambre privée
---
Type de propriété
Bed & Breakfast
---
Capacité d'accueil
2
---
Chambres
Key Biscayne, Floride, États-Unis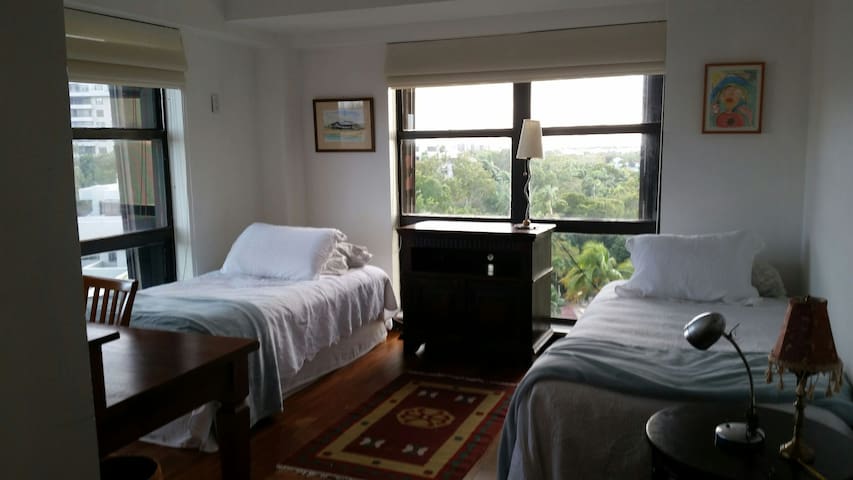 Chambre à louer à 2 lits 2 salles de bain apt, le bain pour cette chambre partagée. Je vis dans l'appartement. Je loue des chambres, il prend 15 minutes de l'aéroport de Miami en voiture, Moins de 15 minutes à South Beach, à 5 min de Dowtown Miami! Parking gratuit !!!!
Mon appartement est situé dans Brickell av. près de everything.Public
Stayed with Floria for the Ultra Music Festival being held at Bayfront park. The neighborhood was quiet and safe, it was about a ten minute walk to the financial district metro mover stop. The property was right along the bay, the condo itself was beautiful and modern. It had everything we could possibly need including a fully equipped kitchen. It felt like staying at a high class hotel. Floria was absolutely great, very welcoming, and took the time to show us around the property. She provided us with everything we needed and it was a pleasure staying with her, would gladly do it again.
Nikolaj
2016-03-20T00:00:00Z
Fantastic host as I previously wrote.
Maurizio
2016-02-07T00:00:00Z
Floria is best host you ever have. The room and bathroom are really clean and new, spacious, private. The furniture is new. the apartment was remodeled. She took care of me very well inviting me for breakfast and warm coffee. Same for dinner. Floria is very welcoming and organized. She made sure everything was fine all the time. I felt like at home. The area is very quiet within walking distance to public transport (Viscaya Metrorail station). The room includes a parking spot. I enjoyed very much staying there and will definitely recommend it to anyone looking for making business at the Brickell area.
Ricardo
2016-04-21T00:00:00Z
What a great experience! The room, with private bath, was perfect...everything was clean and the bed was very comfortable. The location is safe and central to downtown Miami (which is where my conference was). Both Floria (the host) and Fabio (her adult son) were fantastic, constantly going out of their way to make my stay enjoyable. They even drove me to my conference on a few occasions, just to be nice. They are both extraordinary people...positive, kind, and helpful...and I wouldn't think twice about staying there again when next in Miami.
Lynn
2016-02-11T00:00:00Z
La ubicacion es excelente, la habitacion es muy confortable y limpia, el baño esta muy limpio y agradable, el departamento es pequeño y super comodo, esta recientemente remodelado. Floria y Fabio son personas muy agradable que se interesaron mucho en ayudar en lo que hiciera falta. Muy recomendable.
Roberto
2016-03-03T00:00:00Z
I don't think you can have a better host than Floria! She has a very cousy set up, clean and functional. Highly recommended.
Maurizio
2016-01-31T00:00:00Z
Owner was very nice and friendly. Place was very nice and clean. It was beyond my expectations.
Jon
2017-04-03T00:00:00Z
Floria is a perfect host! Kind, helpful but never overly intrusive. Her condo is beautifully decorated, immaculate and completely well-equipped. There is even a washer/dryer in the bathroom. She provides a generous serve-yourself breakfast with coffee, juice, cereal, toast and fresh fruit. The neighborhood is upscale and convenient. There is even a city bike rack nearby in case you forgot to bring your own bike. The pool area overlooking the bay is lovely. Anyone would feel at home in this perfect home. I enjoyed my 12 day stay and I hope to return next year! Thank you, Floria!
Kathy
2016-04-02T00:00:00Z
Type de logement
Chambre privée
---
Type de propriété
Bed & Breakfast
---
Capacité d'accueil
2
---
Chambres
Miami, Floride, États-Unis
Chambre à louer à 2 lits 2 salles de bain apt Le bain pour cette chambre est complètement privée. Je vis dans la maison. Je loue la chambre à coucher. Moins de 5 mim de Miami Dowtown, 15 mim de l'aéroport, 15 min de South Beach. Parking gratuit !!!!
Fer à repasser, cintres, et un parking gratuit.
Hôte très accueillante et charmante. Chambre de qualité avec salle de bain très propre. Très bon rapport qualité prix. Quartier résidentiel donc pas de commerce à proximité mais centre ville à 15mm par les transports en commun.
FLORIAN
2016-02-16T00:00:00Z
Our host was amazing greeted us with open arms and made us feel like home! Fresh towels and sheets daily! We are booking again same time next year! Thank you Andy and Alex
Andy
2016-03-24T00:00:00Z
My stay at Floria's house was amazing. I can't tell you how much I appreciated her kindness and support. The room and house were exactly as described and were super clean. This place is conveniently located with enough parking space. It was a delightful experience, I would recommend +100%
Sara
2016-02-09T00:00:00Z
Although I was in Miami on business, I arrived home feeling I had been on vacation. This was a delightful spot to stay, and enormously convenient - it is a 10-minute walk to the Brickell business district and just a couple of blocks off I-95. There is a Brickell Shuttle stop right at the entrance. The parking, in addition to being private, is an assigned space in an underground garage, so the car is always out of the sun, and pleasant to get into even on a hot day. As a minor clarification, although the listing says that the owner lives in the other bedroom, it was in fact rented to another AirBnB guest during my stay - worked out fine but was unexpected. The apartment is immaculately clean, and well-maintained. The host provides a range of breakfast items including eggs, bagels, muffins, bread, jam, cream cheese, milk - you are self-sufficient for breakfast, and the kitchen is well-equipped for cooking. The bathroom not only is private, but en suite, and accessible only from the bedroom, so it is yours alone. The bedroom offers drawers and a rack with multiple coat hangers. The bed is very comfortable and the room is extremely spacious. The apartment is on the garden floor of a low-rise building and has sliding doors that open out to a small patio with a table for two; it is a very appealing and peaceful spot, weather permitting. The building is remarkably quiet - during my five-night stay, I was barely aware of other residents. The pool is quite small, as the photo depicts, surrounded by a very peaceful deck, right on Biscayne Bay looking across to the Rickenbacker Causeway and Virginia Key.
Jonathan
2017-02-18T00:00:00Z
Great place. Very clean and well equipped. Floria is a great host!
Aakruti
2017-02-08T00:00:00Z
Beautiful room in very clean apartment with great view from the building's sunny terrace which also has a pool. Floria is a great host, very hospitable and also provided some fruits, breakfast and great coffee. The apartment is very centrally located but in a quite neighbourhood; most interesting sights are in a couple minutes drive by car.
Willeke
2017-03-27T00:00:00Z
My stay at Floria and Fabio's home was absolutely delightful! I was unsure of whether I would be able to make my trip so I booked the day of. Floria answered my inquiry immediately and messaged with me until I arrived. I came in very late and she greeted me with a smile and an informative tour of where I was staying. She made me feel welcome and she was genuinely friendly and so warm. There were healthy snacks and beverages available and in her words it was "just like home." She and her son were extremely thoughtful and considerate in all that they provided and did for me. The accommodations were modern, pleasant, attractive and very very clean! I will stay here every opportunity I get. She and Fabio are gracious and splendid hosts.
Mellonee
2016-02-29T00:00:00Z
Floria is an incredible host. I truly enjoyed staying at her place. From the pressed sheets and bright white towels to the coffee in the morning and breakfast availability in her home. I absolutely loved being a guest at Floria's home. Quiet and truly a sanctuary in the city of Miami. I was able to walk to the Brickell district very easily. I would recommend this place to any business traveller. It was truly a remarkable place to stay. The building is an older building but Floria's place is modern, clean and truly a top notch hotel stay. Thank you Floria. The pool and views from the back of the building are truly amazing. It is a residential condo building and very friendly people.
David
2016-02-24T00:00:00Z
Type de logement
Chambre privée
---
Type de propriété
Bed & Breakfast
---
Capacité d'accueil
2
---
Chambres
Miami, Floride, États-Unis
1

–

4

sur

4 Bed & Breakfasts
Saisissez les dates souhaitées pour connaître le prix total. Des frais supplémentaires s'appliquent et des taxes peuvent être ajoutées.