Juste en bas de la rue de la Shawnee Resort, cette maison est idéale pour tout petit groupe ou pour une escapade romantique! Les clients auront accès à la communauté des commodités illimitées, comme une piscine intérieure, bain à remous, arcade, golf, spa et bien plus encore!
The host canceled this reservation the day before arrival. This is an automated posting.
Selah
2016-10-08T00:00:00Z
Grand Leisure Travel is very communicative as your stay approaches, and provides smooth instructions to get settled. The house is well equipped, with plenty of space for a maximum of 8, and has relatively new and comfy mattresses and bedding. The grill is a traditional bubble Weber, so bring plenty of charcoal if you want to use it. The house and community are typical early 1980's mountain cabin-style (for better or worse) but the next door neighbours are extremely friendly and there is a park in the centre of the development. The community is a private circle on the side of a mountain so there are no cut-throughs. A Wawa, Rite-Aid, and Price Chopper full grocery store are extremely close by (within 5 mins), with a Walmart about 12-15 mins away. I'd love to stay here again.
Ben
2016-08-15T00:00:00Z
Grand Leisure was a great company to deal with in many ways. They were very communicative about the booking. While the place itself could use facelift, it was very conveniently located to the family we spent the Thanksgiving holiday with. Six of us fit very comfortably into the home, but remember to bring your own sheets for the pullout sofa if you're planning on using it. The location is great for skiing. Be aware the unit number is different from the unit number on the contract and that is confusing. Parking is very easy - great for unloading the car! Don't plan on doing laundry - the washer doesn't work.
Bridget
2016-11-26T00:00:00Z
We enjoyed our stay in this lovely house. It was nice to have access to the pools near by. We were concerned when we arrived however because the house number given was not the one we ended up staying in. We were given a number that does not exist. It took some time to reach the staff, but when we finally reached the owners of the house we got the correct info. There was also a problem with the Jacuzzi. It let out dirt when turned on. However, overall the house was in great condition very roomy, had all the supplies, the area was nice. It was a great vacation house.
Roza
2016-07-27T00:00:00Z
Type de logement
Logement entier
---
Type de propriété
Maison
---
Capacité d'accueil
8
---
Chambres
Stroudsburg, Pennsylvanie, États-Unis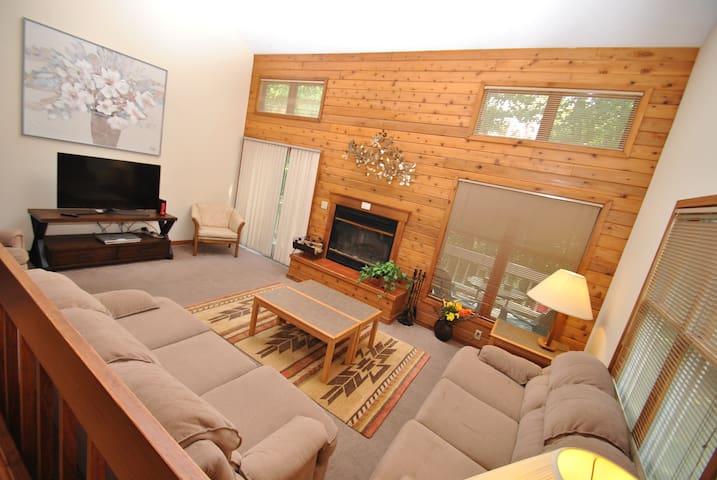 SPACIOUS ROOMS FOR FAMILIES/FRIENDS! SKI SHAWNEE MOUNTAIN SKI RESORT! IT IS ONLY 2 1/2 MILES FROM THE WYNDHAM SHAWNEE VILLAGE RESORT. ENJOY 2 BEDROOM/ 2 BATH LUXURY LARGE COMFORTABLE SUITES IN NICE COUNTRY SETTING HERE. RELAX IN IN/OUT POOLS, KIDS POOL W/WATER MUSHROOM, SAUNA, 12 PERSON HOT TUB, TENNIS AND MINI GOLF. GREAT FOR FRIENDS, COUPLES, FAMILY AND GROUPS! VISIT WYNDHAM SHAWNEE VILLAGE RESORT TODAY!
SKIERS DELIGHT AND SUMMER PARADISE! Come and Enjoy the cozy country atmosphere in the Poconos at Wyndham Shawnee Village Resort in a nice 2 BR / 2 BATH Suite that sleeps 8 guests comfortably. The Wyndham Shawnee Village Resort is huge and spread out over about 3,000 acres. It is divided into 7 major areas, Crestview, Ridge Top, Ridge Top Summit, Depuy, Fairway, River Village I & II. Most suites are located a few minutes drive from the check-in/recreation center and a short drive from the Shawnee Inn golf course and Shawnee Mountain Ski Area. WYNDHAM SHAWNEE VILLAGE is the perfect way for you and your family to experience the best the area has to offer. Your 2 Bedroom Suite offers 1,085 square feet of living space. The Master Bedroom offers a huge King Size Bed, while guest room offers 2 Double Beds for comfort. This Suite also includes a Queen Sofa Sleeper for guests or children. The luxurious Master Bath includes a wonderful Whirlpool Tub for relaxing at the end of the day. Enjoy morning coffee on the Balcony/Deck complete with Chairs and Tables. Your guest will enjoy their own bathroom. Your children will love all the Large Screened TVs (including DVD players and WIFI) thru the bedrooms and living room. On those chilly nights, just turn on the fireplace for added warmth and ambiance. The Full Kitchen is fully packed with appliances that include stove, microwave, fridge/freezer, blender, coffee maker, and toaster to making meal prep a snap. A large Dining Table and Chairs make dinner more than just a meal. Everything thing is in the kitchen but the food! Large grocery store about 3 miles away. Suites will vary with the different locations at this resort. If you have a preference, please let us know. ****PLEASE NOTE: This is a very large resort with many different types of rooms. We have provided a sampling of photos of the resort and rooms. Your exact room may vary as most rooms are not the same at the Wyndham Shawnee Village Resort.
This is a country setting however, within 3 miles you can be at almost any restaurant you are hungry for. There are many wonderful things to do in the area. This is a very safe neighborhood. You may see a wide assortment of wildlife at an near this resort.
I enjoyed my experience at Wyndham Resort! The kitchen, living room, and rooms were very spacious. Check in was quick and easy. The place also included a nice scenic patio where I enjoyed a cup of tea in the morning. Wyndham is also very close to the ski mountain, restaurants, and the outlets- so we were able to enjoy throughout the weekend.
Radesha
2016-02-29T00:00:00Z
The facilities were as promised or actually better. Great space and perfect for our crew!
Bob
2015-09-08T00:00:00Z
We had a great time !! Excellent
Grisel
2016-01-03T00:00:00Z
We were in town for a Triathlon and wanted to be near the expo and finish line, and was able to secure us a place less than a 5 minute walk from both! Kathy was extremely quick with all of our communication and answered all of my (many) questions. We were two couples and one infant, and the place was exactly what we were looking for. We will definitely be booking with Kathy again for the race next year!
Christopher
2016-08-09T00:00:00Z
The surroundings are great and the check-in was easy and fantastic. Everything was fantastic, easy to get in and out. The place was spacious, clean, and comfortable.
Dan
2015-09-14T00:00:00Z
Courteous, prompt responses.
ELIZABETH
2016-06-27T00:00:00Z
The rental house wasn't exactly what I had imagined but it was more than adequate. Definitely not as nice as the pictures but, like I said, it was still fun.
Deniz
2015-10-11T00:00:00Z
Sorry for the late review as I travelled overseas right after that short vacation. We had a wonderful time in the townhouse. It's very big and the kids love the large tub in the bathroom. Too bad the indoor pool was closed due to the thunderstorm, but it looks pretty good. Overall very good experience.
Jinwei
2015-05-19T00:00:00Z
Type de logement
Logement entier
---
Type de propriété
Maison
---
Capacité d'accueil
8
---
Chambres
East Stroudsburg, Pennsylvanie, États-Unis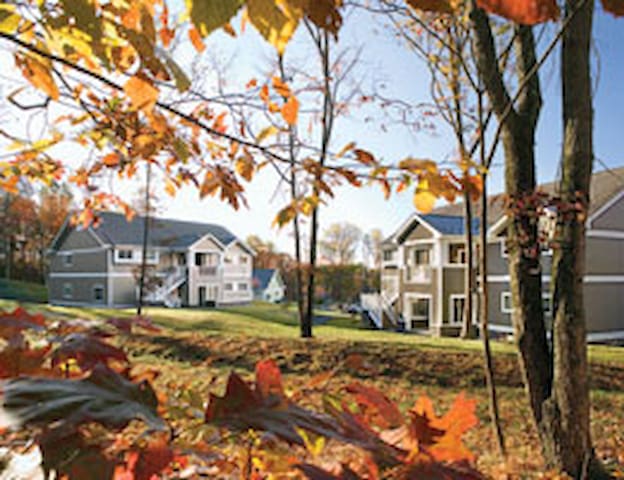 This 2 bedroom (3 Queen Beds), 2.5 bathroom home sits right on Shawnee Mountain. Between the breathtaking mountain views, several community amenities free to guests and the cozy and quaint home itself, renters cannot go wrong.
Our two story townhouse has an open floor plan and is incredibly spacious. There are two recliner couches that can seat up to 6 that face our beautiful wood-burning fireplace. The floating stair case leads guests to the upstairs bedrooms and master bathroom which includes a romantic jacuzzi tub. There is a deck on the first floor and balcony on the second floor. Warm, cozy and perfect for any group of 10 or less.
I had a little problem finding the place and getting in. But everything was ok
Ketwana
2016-07-23T00:00:00Z
I totally recommend booking a house with Grand Leisure Travel due to their quick responses and Amenities included which shows they know excellence in customer service. The place was totally clean and spacious. My kids loved the place so much. It tottally felt better than staying at a hotel. I would rent a house again from Grand Leisure Travel through Airbnb in the near future. These people rock!!!
Jose
2016-08-20T00:00:00Z
House was beautiful!! Convenient to everything! We will return soon!!
Patty
2015-11-28T00:00:00Z
The condo was gorgeous and very spacious. It served as a great getaway weekend from the City and the description of the place was very accurate.
Colin
2015-11-09T00:00:00Z
This was an absolute night mare experience. I was stalked by the Condo owner (and her huge scowling nephew), and Grand Leisure was unavailable to comment for days. There was no explanation as to why there was no hot water & while the glossy photos look nice, it's really more like a welfare housing unit in a severely depressed area. The kitchen appliances (what there was of them) were all either broken, or barely working. Who wants a ski lodge in an area where there is no snow? And the name is deceptive. It is impossible to see the sunset from this East Facing condo. Because of it's orientation, you can't even see the sunrise. There are many nicer places for far less money in the area. I will avoid doing business with these parties in the future. I should have moved right away, but as I had business in the area and wanted privacy I thought I would at least have that. After making some changes to my departure date with Grand Leisuer Travel, to extend a week due to a complication in my work schedule, I was notified the day before Christmas that they had allowed me to extend in error, and I would have to depart immediately. There are plenty of very nice and inexpensive homes here and I will not make a mistake like this again.
Gretchen
2015-12-24T00:00:00Z
You won't be disappointed. The pictures are on point. What you see is what you get. Beautiful clean cozy & up to date.
Timia
2017-01-23T00:00:00Z
Na
Supratim
2017-01-16T00:00:00Z
Type de logement
Logement entier
---
Type de propriété
Maison
---
Capacité d'accueil
10
---
Chambres
East Stroudsburg, Pennsylvanie, États-Unis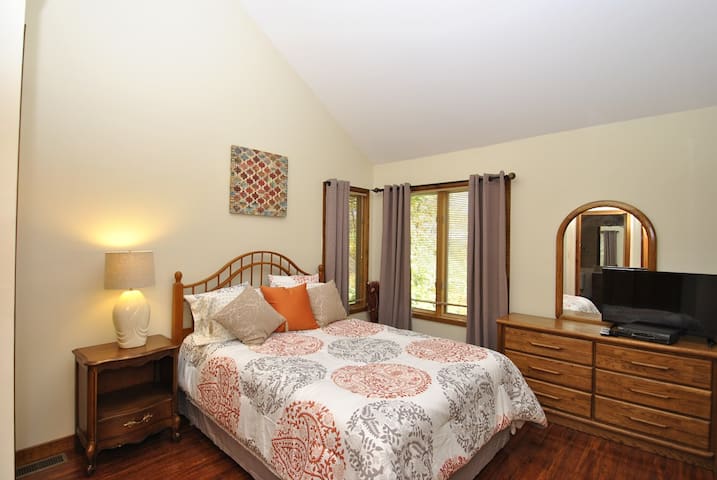 Contemporary house, 4500 sq. ft. house located in the prime location, right across Shawnee ski area. Only 1:30 min from NYC.
5 min away from golf course at Shawnee inn and the beach at Delaware water gap, Where you can find all summer time activities like kayaking, rafting and canoeing.
The house was lovely and met our needs for a family weekend event.
Rebecca
2015-05-03T00:00:00Z
The rental was as represented, big and new. It was very clean, and the neighborhood surprisingly quiet. While the kitchen had everything needed one might consider bringing a sugar bowl, butter dish and the like if desired. The house is sparsely decorated, but as we said, it was as represented. We had a great deal of fun on the pool table, it rained a lot, bring your own chalk. Check the dishwasher before deciding anything is missing. Bring bags and paper products. All in all it was great fun.
Dennis
2016-09-30T00:00:00Z
The listing and description of the house was very accurate. We had plenty of space for everyone at the house. Everything in the house was very clean. There was a ping pong table and pool table that provided entertainment. It was a great weekend stay! You do have to bring your own toilet paper, towels, bed sheets, and paper towels as it is not provided by the house. Not a big problem, you just need to make sure you pack it!
Yuling
2015-08-30T00:00:00Z
This is a great home. SUPER spacious and we had 15 people in our party. Driveway fit 5 cars and could fit two more. The bedrooms were wonderful and we all had more than enough space for ourselves. The walls are a bit thin, so we could hear some of the snorers in the group, but it wasn't that bad at all. The downstairs pool table and ping pong table are great, but the cues were worn out and the paddles were too. We still had fun with them. I do wish that garbage bags/toilet paper/paper towels were provided, but that was a minor issue. I will most likely be bringing a group back to this location.
Douglas
2016-11-20T00:00:00Z
It was very clean. Great experience.
Yunchun
2016-12-26T00:00:00Z
Type de logement
Logement entier
---
Type de propriété
Maison
---
Capacité d'accueil
16
---
Chambres
East Stroudsburg, Pennsylvanie, États-Unis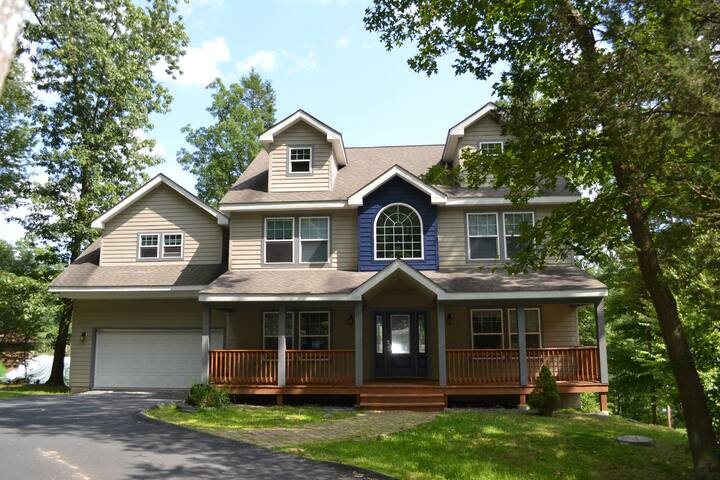 Timeshare home located just minutes away from multiple ski Mountains with many other great activities to do in the area.
Check in date 1/10/15 and check out 1/17/15. Assigned parking spot for one vehicle and guest spot for one additional
Quiet, cozy, and family friendly with plenty of activities to do.
Type de logement
Logement entier
---
Type de propriété
Maison
---
Capacité d'accueil
8
---
Chambres
Shawnee on Delaware, Pennsylvanie, États-Unis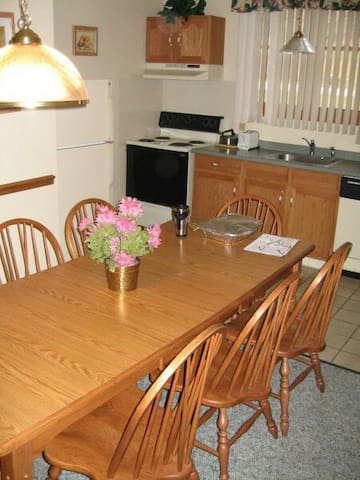 @SunshineChaletPoconos1 Unique.. designer quality..new throughout ...warm and cozy while hosting you. NOT RESPONSIBLE FOR ANY WI FI...PHONE OR WEATHER RELATED ISSUES.
Our place is a beautiful heaven for multicultural memories. We are close to the city center, parks, art and culture, great views, and restaurants and dining. Our place is good for solo adventurers, and business travelers. @SunshineChaletPoconos1 SUPER CLEAN,,,Spacious.... Peaceful.... Convenient and CLOSE TO ALL FUN. No pets. Culturally knowledgeable hosts who are passionate about our guest having a great experience. Given as discussed. Available. Car is great way to get around. NOT RESPONSIBLE FOR ANY WI FI...PHONE OR WEATHER RELATED ISSUES
The host canceled this reservation 16 days before arrival. This is an automated posting.
Jamie
2016-12-14T00:00:00Z
We really enjoyed our stay! Asha was very helpful and friendly! She went out of her way to make sure we felt right at home.
LAURA
2017-02-20T00:00:00Z
Type de logement
Chambre privée
---
Type de propriété
Maison
---
Capacité d'accueil
6
---
Chambres
Shawnee, Pennsylvanie, États-Unis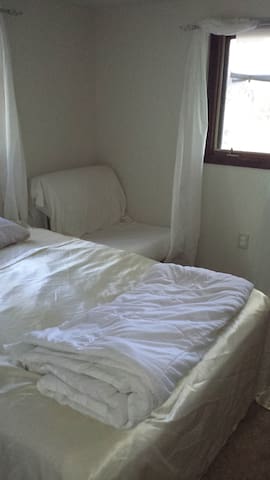 The Pocono Mountains of Pennsylvania feature breathtaking scenery, a myriad of relaxing and challenging activities, charming area attractions and warm hospitality. And Wyndham Vacation Resorts Shawnee Village.
All units in Shawnee Ridge Top Village are air conditioned, have fireplaces and most villas have screened in porches. The Villas are bi-level, some with half baths on the first floor. There is one designated parking spot for each Villa and additional spots for guests. Please park in your spot. Additional free parking is available at the Recreation Center. Recreation vehicles are permitted to park at the Recreation Center parking lot ONLY. This village has no handicapped accessibility. If you have special needs contact Reservations or call (PHONE NUMBER HIDDEN). Unit occupancy is enforced under Community Rules and Regulations. Shawnee has a no pet policy. New – No Smoking Policy Amenities: Televisions in bedrooms and living room DVD or VCR Toaster Wood burning Fireplace Half bath on 1st Floor of most Villas Wifi Internet Access Coffee Maker Air Conditioning Cable TV Washer/Dryer Cutlery Pots/Pan Full Sized Stove w/Oven Microwave Oven Dishwasher 18 Cubic Ft Refrigerator Telephone Cooking Utensils Clock Radio On the Grounds in Your Area: Picnic Table BBQ Grill Summit Units are our newer upgraded units which include: Wifi Internet Access Toaster Oven Stereo Blender Gas Fireplace Full Bath on 1st Floor Sleeping Accommodations: All Units have 2 Bedrooms 1 Queen Bed in Master Bedroom Sofa Sleeper in Living Room 2 Double Beds in Guest Bedroom Maximum Occupancy – 8 Private Occupancy – 6 Summit Units Only: 1 King Bed in Master Bedroom
There's always plenty to do at Shawnee Village Resort. Several nature filled activities await within walking distance of a short drive away. Check out a performance at the historic Shawnee playhouse. Learn all about the history the area has to offer at one of many local museums. Play on the beautiful Delaware river . Take in a day of shopping at the Crossings outlet in Tannersville which offers 100 stores. Relax with a tasty brew in one of many brew pubs in the area. The Poconos has much to offer! We are very proud of the enthusiasm and fun our great staff bring to the daily activities we offer our guests and owners. Below are listed just a few of these activities. At the bottom of the page you may click on to direct links to several of the finest attractions the Poconos area has to offer. Happy Adventures! Activities are plentiful throughout our 2,500 acre complex with organized daily events planned year-round by our great recreation staff. The focus is on Activities & Fun at Shawnee Village Resort. Our staff are known for their enthusiasm and great spirit. Guests of our Shawnee Village Resort, enjoy discounts on golf at beautiful Shawnee Inn and Golf Resort and ski lift ticket discounts at the Shawnee Mountain Ski Area. Visit the Shawnee Playhouse for a night at the theater. Amenities, nearby, include canoeing, snow tubing, rafting, bicycling, fishing, outdoor pools, horseshoes, volleyball, tennis and a heath and fitness center for your workout needs. Area Attractions The Pocono Mountain Visitors Bureau - (website hidden) Animal Parks Claws 'N' Paws Wild Animal Park Country Junction "World's Largest General Store" Family Fun Shawnee River Trips/Canoe/Kayayk/rafting Crayola Factory Demonstrations American Candles Callie's Candy Kitchen Holley Ross Pottery Quiet Valley Living Historical Farm Franklin Hill Winery Martin & Co. Guitars Entertainment/Nightlife Mt. Airy Casino Resort Barley Creek Brewing Co. Penn's Peak concert venue Pocono Raceway Shawnee Playhouse Sherman Theater Mauch Chunk Opera House Gem & Keystone Pub & Brew
Type de logement
Logement entier
---
Type de propriété
Maison
---
Capacité d'accueil
8
---
Chambres
East Stroudsburg, Pennsylvanie, États-Unis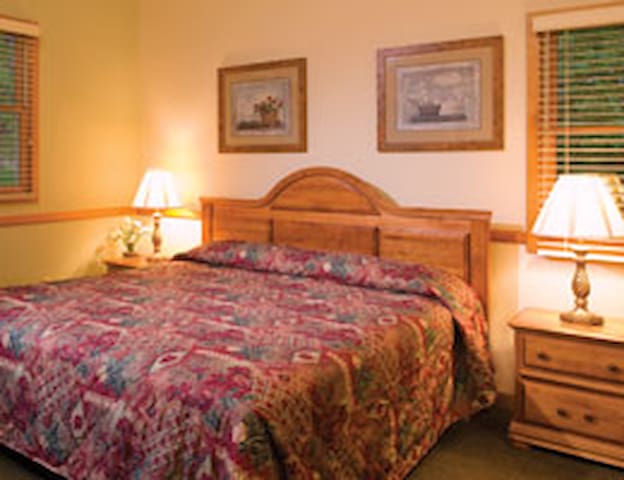 Contemporary, 3000 sq. ft. house located in the prime location, right across Shawnee ski area. 5 min away from golf course at Shawnee inn and the beach at Delaware water gap. Only 1:30 min from NYC.
Contemporary, 3000 sq. ft. house located in the prime location, right across Shawnee ski area. 5 min away from golf course at Shawnee inn and the beach at Delaware water gap, Where you can find all summer time activities like kayaking, rafting and canoeing. Guests of the house, will have free access to outdoor and indoor pool, tennis courts and the camping area. Also will receive a discount pass for Shawnee Ski area, Shawnee Inn Golf and restaurants, The Shawnee Playhouse, Shawnee River Adventures (Canoes & Rafting).
Overall, we loved the house and the location and had a great time on our vacation. A few noteworthy things; we had some issues with the stove that Eugene took care of promptly. He was very responsive to anything we needed. For what we paid however, the house could have offered a few more "homelike" items. We were a large family who utilized all of the bedrooms, yet in terms of seating space we had to mostly use our own beach chairs and lawnchairs to have enough room for dinner and board games. In terms of cookware, be sure to bring your own baking sheets, mixing bowls and even cups and plates. For the size of the house, the kitchen dinnerware offerings are slim. The photos of the pool table and ping pong table seem to be in a finished basement, but are actually in an unfinished garage; something to be aware of. The outdoor pool is big and lovely for a relaxing day. Camelbeach Waterpark is nearby, and the discounted golf offering was awesome! We would definitely stay here again, but as a host, I would try to encourage a lower price or more offerings.
Alyssa
2015-07-18T00:00:00Z
Our experience was a good one, we had a great time, nice warm big house. Thank you to management!
cristian
2015-03-08T00:00:00Z
This getaway home was wonderful, because it was exactly as described and Eugene was very helpful and available. This house is very spacious and has great amenities which helps make the trip more relaxing. We were a group of 3 families with kids and we still had an extra room. Everything was well kept and clean upon our arrival. The neighborhood was very nice and peaceful. We went to H2ooooh indoor water park which is just a few minutes away and so is Crossing Premium outlet mall. Walmart is also close by so you can find anything you need. The indoor pool we had access to was nice also. We really enjoyed the open living space which made it easy for everyone to spend time together. I will definitely be going back soon.
yalitza
2015-04-08T00:00:00Z
Extremely beautiful view, and very convenient place. Close to all the things we were looking for. It's literally 5 minutes away from ski and other attractions. The house was big and I really enjoyed staying there. I will definitely come back.
Temur
2017-01-08T00:00:00Z
We enjoyed our stay at this house - it's spacious, clean, quiet, and well-maintained. Eugene was professional and responsive and provided all the information we needed in a timely manner. Although it is clearly stated in the listing, be warned that you pretty much need to bring EVERYTHING (sheets, towels, hand towels, hand soap, toilet paper, dish soap and sponges, etc.) - there are no amenities. Unlike previous reviewers, we found there was plenty of seating for our group of 8 adults and the kitchen was stocked with everything we needed in terms of dishware, utensils, pots/pans, etc. FYI, the grill on the deck is really small, so if you are planning to BBQ, you will only be able to do limited grilling. Also, we had to fill the propane tank ourselves.
Leslie
2016-07-25T00:00:00Z
thanks for the host we really enjoy our trip there And I believe I will come there later in winter for skiing
YUE
2016-06-13T00:00:00Z
This was our first time booking with air bnb and we were so happy with this house. What we liked most is that there was no carpet in the house which made the cleanliness of the house even cleaner. Also the layout of the house is great and that there were three beds in 3 of the rooms making it very family friendly. We enjoyed using the pool table and ping pong table as well.
Eytan
2016-08-31T00:00:00Z
Eugene was the perfect host being most helpful in answering questions we had prior to arrival about the house and the area. Cell phone service is very limited in the area... you should check with your host or your carrier. It is unfortunate that the AirBandB instructions are incorrect to this property. Take exit 310 and at the light turn left ( at the information center ) onto River Road ...which is NOT MARKED ..and follow them from there. There was a strong odor of sewer gas present during the weekend., which we called to the owner's attention. The house is in a great location... a very quiet residential community . The property is very shaded by trees and cool even when the temperatures are hot and muggy. It was a very nice Summer Getaway House ....
Deborah
2015-08-23T00:00:00Z
Type de logement
Logement entier
---
Type de propriété
Maison
---
Capacité d'accueil
14
---
Chambres
East Stroudsburg, Pennsylvanie, États-Unis
The house is located on a quiet dead end street. There's a ski lodge, shopping plaza, highway all are within ten minutes away. The room has a private bathroom which is on the far end of the house allowing you and your mate privacy.
Type de logement
Chambre privée
---
Type de propriété
Maison
---
Capacité d'accueil
2
---
Chambres
East Stroudsburg, Pennsylvanie, États-Unis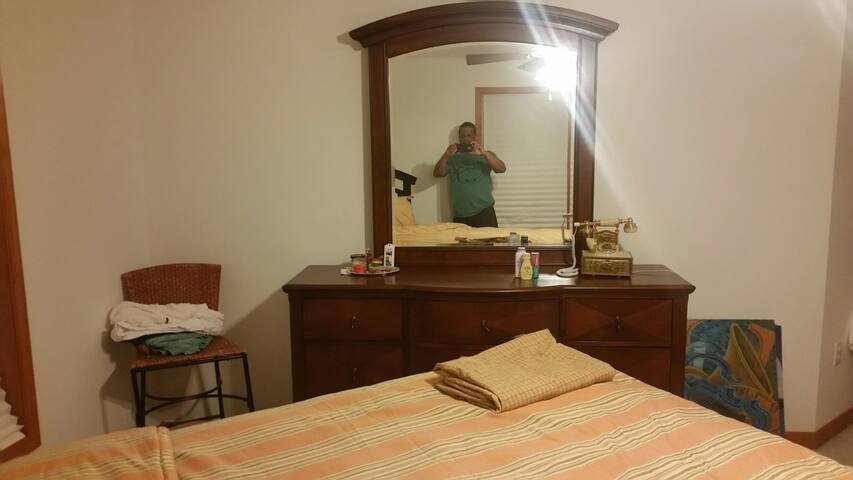 Great getaway house for all seasons & occasions. 45 minutes from Manhattan.
10 minutes away from Mount Airy Casino, Shawnee, Camelback, Big Bolder, Jack Frost & a huge strip mall with over 100 stores. The house is located within easy driving distance of the Delaware River (Delaware Water Gap). Other activities nearby include hiking, biking, horseback riding, tennis and golf. Features 6 bedrooms, 3 bathrooms (1 on first level & 2 on second level). Game room equipped with brand new pool table, poker table & a variety of board games. Game Room also has 3 convertible beds and a private bathroom. Living/Family room equipped with a huge brand new sectional, and a Flat Screen LCD TV (with Netflix, Playstation3/DVD Player, and Wifi) sitting on a beautiful mantle. Kitchen with stainless steel brand new refrigerator, dishwasher, microwave and all serving and silverware, with a beautiful dinette set and 4 chairs. Dining room will allow for all your gourmet needs with a 8 person table, chairs and bench. The home is fully stocked with all kitchen & dinning needs. All bedrooms come with brand-new platform queen size beds, and standing mirrors (all linens included, as well as towels), which were custom designed to reflect a different style in each room. Last but not least, the top floor comes with a huge private master suite which includes a king bed, private Flat Screen TV, separate stand up tiled shower and his & hers double vanity sinks. Brand new stainless steel gas grill with utensils, with table and chairs for all your BBQ needs. 
Type de logement
Logement entier
---
Type de propriété
Maison
---
Capacité d'accueil
16
---
Chambres
East Stroudsburg, Pennsylvanie, États-Unis
FLEXIBLE CHECK IN & OUT FREE OF CHARGE (if no one checks out on the day you arrive and no one checks in on the day you leave)
Relaxing romantic getaway in the Poconos with backyard views directly into the beautiful wilderness. Newly renovated 2 story house with over 3500 sq ft living space for you to enjoy and relax. There are many lakes and nearby beach for the you little Summer vacation. Centrally located close to everything Poconos has to offer. We are minutes away from the crossings shopping center, Bushkill Falls, bike trails, golfing, horseback stables, hiking, casino, and lakes. MASTER BEDROOM features king size bed with full bathroom (jacuzzi and shower) REMAINING 5 BEDROOMS feature queen size beds with comfy 10" memory foam mattress, linens and towels included. LIVING ROOM features large sectional , 43'' TV, PS3, fireplace, exit to terrace with Gas grills and a great view to the wild. GAME ROOM has 55' TV, pool table, complimentary WiFi across the house. KITCHEN is stuffed for all gourmet needs: stainless steel fridge, flat top stove, microwave, dishwasher, ice maker coffee maker, toaster, blender, french fries maker + various cookware. Front yard easily fits up to 8 cars.
Place was great! Looked as advertised. Ruslan was helpful and answered quickly.
SARA
2017-03-26T00:00:00Z
Great
Belinda
2016-11-06T00:00:00Z
Its an amazing house that was very clean and fresh! Its very spacious, so we could accommodate 16 people easily. Would love to come back!
Ruslan
2016-04-03T00:00:00Z
Type de logement
Logement entier
---
Type de propriété
Maison
---
Capacité d'accueil
16
---
Chambres
East Stroudsburg, Pennsylvanie, États-Unis
Great Lodge by the Water on Private 3 Acres w/FirePit, (Sleeps 18) For those that look for a vacation dream home... look no further.
The Great Lodge on the Creek is a, 7 bedroom, 4 full bath lodge. This 4000 sq ft property is situated on 3 full acres behind it, and an enormous running creek directly in front. It is a beautiful place that was expertly designed. Now with Volleyball Net As you drive in, you cross a brand new 10 ton bridge. At night, its usually really dark, but not to worry, the light poles are timed so if you come really late, you will be guided by the light towards the Lodge. On the 1st floor (1 Queen Bed and 1 Full Bed). Also on the first floor is a reading room. On the 2nd Floor is the Master Bedroom with King Size Bed and a Sofa in its far corner. The room enters into a master bath with a tub as well. The Living Room was conceptualized and designed custom. It is equipped with an 20ft high enormous 4000 btu gas fireplace. The fireplace can easily heat the 2nd and 3rd floors so use it wisely. It was made to share the look and the feel of a modern yet rustic log home. With a combination of Vahallan Wallcoverings and Stone, this Fireplace is probably the nicest element of this home. The living room also includes cathedral ceilings with a bar on the far corner, for all your serving. Enjoy Responsibly :) The Kitchen is a custom designed wood with stainless steel appliances and a island for easy storage and prep work. It comes stocked with a coffee maker, toaster, microwave range, and many more items with seating for 4 in the kitchen and directly across the window cutout a table for 8 in the dining room. The Entertainment room is great for movie, night, a poker game on the poker table or simply enjoying a game with the kids on the 8ft x 4 ft Projection Screen. It is a gamers paradise and we look forward to hearing your responses regarding this room. We think its another amazing feature to this house. Also, there is a Queen Bedroom nearby and a Full Bath on this level. On the 3rd Floor, on the left is the French Room with a Queen Bed. It exudes all the elements of being in Paris. From the wall covering, to the hand drawn portraits of the Eiffel tower and other landmarks this room has it all for that romantic couple, even a porch where to enjoy a private moment. Next, is the Dali Room with a Queen Bed. This room was a fantasy of the designer where they went very creative. From the Metallic Copper and Metallic Brass paint on the wall covering, to the iconic work of Salvatore Dali on the walls, this room will have you starring at their paintings for hours. Please enjoy! Its a favorite. Next is another full bath and following this room is a Spanish Loft Room with 1 Queen Bed. This room was designed based on the travels through Spain. Casa Cordoniu is displayed on the Spanish brick walls. Cordoniu is one of the oldest makers of Cava (Champagne). They pride themselves on quality and tradition, just as do we. Outside on the deck you have an Andrews patio set and a BBQ Grill. Outside as described above is a 3 acres parcel for you to explore or just pile some wood into the fire pit outback and enjoy a nice flame. As a summary, This great getaway Lodge for all seasons & occasions. 60 minutes from Manhattan. 20 minutes away from Mount Airy Casino, Shawnee, Camelback, Big Bolder, Jack Frost & a huge strip mall with over 100 stores. The house is located within easy driving distance of the Delaware River (Delaware Water Gap). Other activities nearby include hiking, biking, horseback riding, tennis and golf. Features: 3rd Level: French Room with a Queen Dali Room with a Queen Spanish Room with a Queen Full Bath 2nd Level: Master Bedroom with a King and a Bathroom Living Room with Gas Fireplace, Bar and TV Kitchen with a kitchenette for 4 Dining Room with seating for 8 Entertainment Room with a 8ft x 4ft Projector Screen 8 Person Poker Table PS3 with DVD, iPod/iPhone Input into the receiver and WIFI! 1st Level: 2 Bedrooms: 1 Queen and 1 Full Reading Room This Lodge is a place you can relax, enjoy and reconnect with yourself and your loved ones. We look forward to having you!
Type de logement
Logement entier
---
Type de propriété
Maison
---
Capacité d'accueil
16
---
Chambres
East Stroudsburg, Pennsylvanie, États-Unis
My place is close to everything from shopping to skiing! Restaurants, horsebackriding, water parks, wineries, tree adventures, hiking, rafting, fishing,etc.. You'll love my place because of the open space and newness!. My place is good for couples, solo adventurers, business travelers, families (with kids), and big groups.
Type de logement
Logement entier
---
Type de propriété
Maison
---
Capacité d'accueil
15
---
Chambres
East Stroudsburg, Pennsylvanie, États-Unis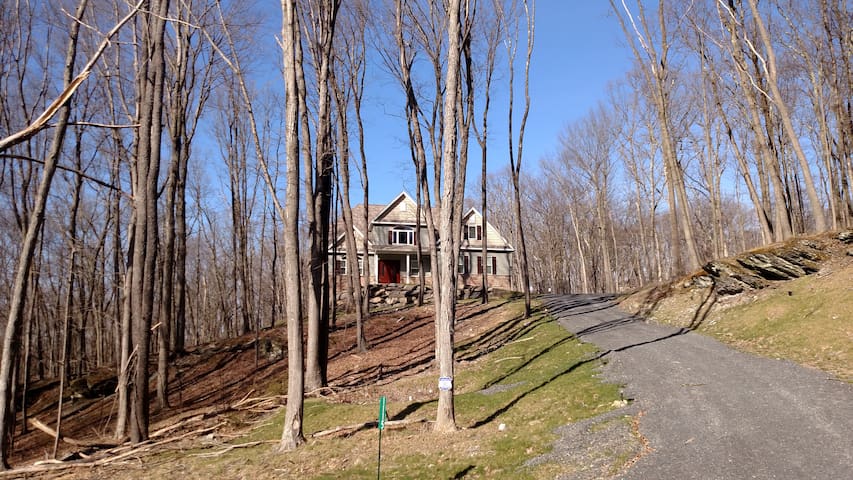 What I love about my place is the serenity, zen, at peace you will feel when you are here. There are countless hiking trails, beautiful waterfalls, secret hidden gardens that open to a view of the appalachians open hills. Also attractions near by.
the space is a big house with 3 bedrooms , backyard , outside patio, large kitchen and living room. You can use our BBQ and Kitchen . We have plenty parking garage as well.
Type de logement
Chambre privée
---
Type de propriété
Maison
---
Capacité d'accueil
6
---
Chambres
East Stroudsburg, Pennsylvanie, États-Unis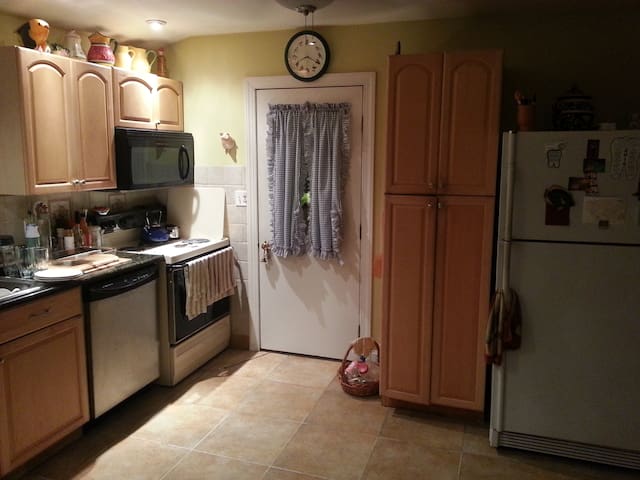 My place is close to restaurants, year round outdoor activities, state parks, delaware water gap, in door water parks, all pocono attractions , fall foliage, minutes from Shawnee skiing and snow tubing as well as shopping at the crossings outlets. It is a private suite with 1 double bed and 1 single pullout couch with a private entrance, private driveway, separate sitting area/den and a private screened in porch with lovely views. Microwave, refrigerator and coffee maker are included.
Jennifer's place was just as described. Good location close to the Delaware Water Gap and the Pocono mountains. Jennifer was a very accommodating host and was easy to get in touch with.
Ryan
2017-03-19T00:00:00Z
The space: A small but cozy one bedroom suite with a den and full bath, nestled in a quiet neighborhood close to downtown Stroudsburg and the surrounding ski areas. There is a microwave, mini fridge, Keurig, and a television for your use, as well as a fully stocked bathroom. The furniture is in good condition, and the screened in porch is great for a quiet evening. The heat is controlled in-unit, which was perfect for the cold weather. The space is also pet-friendly. Our dog enjoyed the home almost as much as we did! The host: Jennifer is incredibly accommodating, and agreed to host us on short notice after our previous host cancelled at the last minute. She was flexible with checking in and out, friendly, and readily available to answer any questions we had. I couldn't recommend her more!
Emily
2017-01-16T00:00:00Z
Clean cozy place in a very nice area. Also, Jennifer is a great host.
Tim
2017-03-12T00:00:00Z
Fantastic stay! Highly recommend this location. The pictures do not do this place justice. Jennifer is a fast responder and a fabulous host. Our best Airbnb experience yet.
Bree
2016-10-16T00:00:00Z
Pleasant place to be. Photos don't justify the place, it is beautiful . Would definitely recommend and visit back again.
Rahul
2017-02-20T00:00:00Z
This place was perfect for us. It has a private bathroom , a bedroom and a living room with a cozy sofa that you can turn into a bed and also has a private entrance that is a plus for the price. Everything was clean. Jennifer was very nice to let us check out late. Also everything is pretty close to sky resorts , shopping outlets and restaurants. I highly recommend this place. Thank you Jennifer.
William
2017-01-02T00:00:00Z
We went to the Poconos to snowboard. Jennifer's place was very close to the slopes, which is exactly what we were looking for. It is definitely a perfect place to stay if you're looking for a quick little getaway. Jennifer was very welcoming and had everything we needed. Thank you again for being such an excellent host!
Samantha
2016-12-31T00:00:00Z
Jennifer's place was amazing. It was only about 10 minutes from Shawnee, where my gf and I had went snowboarding. Jennifer was kind enough to just let me text her to let me in whenever I was ready to check-in. Her place was great, spacious, clean, and well equipped with anything you might need for a short or long-term stay. She even left a box of chocolates for us since it was Valentine's Day weekend and a few drinks in the mini fridge. We had a very comfortable stay and if I stay in the area again I would stay at Jennifer's rental without hesitation.
Roland
2017-02-12T00:00:00Z
Type de logement
Chambre privée
---
Type de propriété
Maison
---
Capacité d'accueil
2
---
Chambres
East Stroudsburg, Pennsylvanie, États-Unis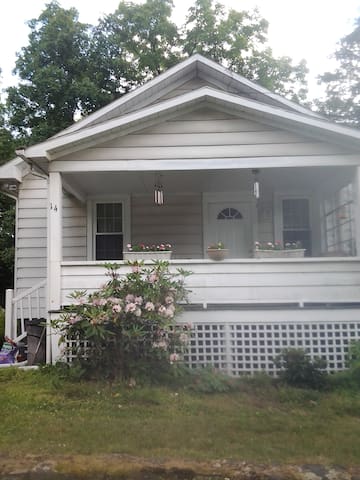 Walk yo town and East Stroudsburg University. This 4 bedroom house Has its own Parking lot. Well Maintained. Near mount air Casino and the Poconos mountains. 10 mins drive from the Delaware River . Stay here and enjoy the summer fun in the Poconos for less
It's a half duplex near Main Street . 10 mins from mount air Casino and walk distance to East Stroudsburg University. It's a 4 bedrooms , living Room , dinning room and eat in Kitchen. Parking available in the back of the house.
The restaurants and how close it is to everything firm summer attractions tô Winter. It's a all year around location
Type de logement
Logement entier
---
Type de propriété
Maison
---
Capacité d'accueil
8
---
Chambres
East Stroudsburg, Pennsylvanie, États-Unis
Beautiful house available for rent in East Stroudsburg Pennsylvania. Private house surrounded by trees. Close to skiing, hiking, and all outdoor adventures. Includes huge pool and tennis/basketball court in backyard!
Includes big fully loaded kitchen, formal dining room, spacious living room with fireplace, 1 big master bedroom with full bathroom and 1 guest room, laundry room stocked with washer (no dryer), movie theater, bar: (alcoholic beverages not included), huge backyard with pool, tennis court, and patio with furniture set and grill. Wifi and cable available.
The house is located in a quiet and private neighborhood. There is tons to do in the backyard which offers a swimming pool, tennis court, and patio with furniture and grill. You can relax outside near to the pool and overlook the tree filled scenery. Just a short drive away, you can - visit the country kettle which is a cute shop with collectibles or the Pocono Candle shop - visit the Pocono Tree Ventures where you can climb, balance and zip through the 66 elements of the Poconos Tree Venture Rope course. - Go skiing in the Shawnee Mountain Ski Area - Go skydiving at Sky's the limit skydiving center - Take the kids out for Go-karting and visit the play park - Visit Adventure Sports to take a kayak or canoe down the Delaware river - Go golfing at the Great Bear Gold club or the Fernwood Gold course - Visit the Frazetta Art Museum - Visit the Poconos Bazaar Market place - Visit the small town located about 10 minutes away from the house filled with bars, restaurants, coffee shops and stores. - Take a hike in Bushkill Falls, known as the Niagara of Pennsylvania encompassing almost 300 acres and 8 waterfalls!
The place was great! We came with friends and we each had 2 small children the house was very clean and had everything we needed. The best part of the house was the outdoor pool which was large and perfect for everyone to swim in during the day. The diving board was an added bonus. Cindy was very prompt with her responses and answered all questions both before and during our stay. We will definitely be back!
Leor
2016-08-21T00:00:00Z
While we stayed at the property the pool was not working. The host did let us know and gave us a discounted rate for this. Upon arrival our host needed to know the exact time that we were going to arrive as she needed to have another person stop by and drop the keys off. This wouldn't typically be that big a deal but driving 5 hours and having to go through NY makes pin pointing an exact time difficult. So I had to keep changing the time of arrival. When we got there we had to wait a little while for the hosts friend to show up with the keys. The house overall we ok. It is spacious inside and things were clean. Many of the walls had scuff marks all over them. Which get me a little worried because I don't want the host to come back and think we caused them. The two bedrooms that are available are more like guest rooms or kids rooms. There is no access to a master bedroom. The bathrooms were nice, clean, and updated. The backyard is also very spacious and relatively well maintained. The tennis court was great and that was our favorite part about the house. The only odd thing about the back yard was there was large cooking equipment just sitting in the yard. We also had to cut our stay early. While someone was there fixing the pool the water in the house stopped working. After contacting the host she said the maintenance man could have gotten there at 10pm that night but we would have gone half the day with no water and no restrooms. So we decided to leave the house that day and drive an hour and a half away to my wife's house in NY. The host did refund us for the two full nights that we missed out on but only after I asked to get refunded for both nights because the host only wanted to refunded me 1 night.
Michael
2016-07-29T00:00:00Z
Clean, comfortable and pleasant property. My family and I had a great stay. Cindy was very nice and friendly and responded to any issues very quickly! I highly recommend this property!
Hamza
2016-08-31T00:00:00Z
The host was waiting for us at the house, very welcoming, showed us around, explained everything in details. The house was as described. The neighborhood was so nice and relaxing. Just what we needed to get away from the noise of NYC. Cindy was very prompt in answering any question I had. The price was good. Everything was clean on arrival. Everything we needed was there. And there a shopping center within 3 miles in case you need to run some errands. Thanks again Cindy. We will definitely be coming back!
Will
2016-08-05T00:00:00Z
This house is amazing. The backyard is a beautiful get away with enough room to relax and entertain with a tennis court, swing set, pool, charcoal grill, and canopy! Cindy and her father are great hosts and made sure that they are always immediately accessible. We have rented the place twice already with friends and are planning more all in one summer for the family. Definitely a highly recommended AirBnB!
krupa
2016-06-27T00:00:00Z
This property is peaceful and private in a quiet neighborhood. We loved the pool. The pool was bigger than we expected based on the pictures. Not prominent in the photos, but the diving board is really fun. The screened gazebo on the deck is indispensable. Nice and shady with comfy chairs. We spent many hours there during the day and into the night and even ate our meals there. At dusk, the deer visit the outskirts of the property. And each night after dark, the frogs gather around the pool and give a serenade. The interior of the house was immaculate. The kitchen is well equipped and the beds are comfortable. There were vases of fresh roses on the table, lovely. And stunning potted orchids throughout. Our hosts provided coffee, tea, water bottles, toilet paper, and bath towels. All very nice. In the living room, that huge wrap-around sofa provides tons of comfortable seating. That's unusual in a rental house and we appreciated it. No one got stuck with "the bad seat" for watching TV because there were none. The tennis court and net are in good shape and there were racquets and balls available. There's a basketball hoop on the tennis court and a basketball there too. Prior to and during our stay, Cindy was excellent with communication. She answered all our questions promptly, often within minutes. While we were there, the lights in the master bath burned out. Cindy had someone there to address that on the same day. In fairness to my fellow travelers, I need to say the listing pictures are at least five years old, probably more. While the property delivers all you see, the exterior spaces are no longer as crisp and new as they appear in the photos. Also, as a minor caution, while it is indeed a "huge house", 25-30% of it is closed to visitors. Not all the parts of the house you see in exterior photos are open. However, the listing photos of the interior accurately represent the parts of the house that are available. In any case, the space available was plenty more than enough for our party of four. Our goal for the week was simply to sit by the pool and rest and relax. This was a good place to do that.
Lisa
2016-07-17T00:00:00Z
The house located in an amazing area , surrounded with trees , and beautiful huge backyard , we love the house , modern , clean , and you got all you need there , My family and I enjoyed the tennis court, the pool, we even spend a lot of time around our privet playground , and of course the home cinema!!! We couldn't ask for better , Cindy the host was very nice and polite , help us with any questions we had Very fast response, and very comfortable to deal with . We will defiantly come back ! Highly recommend :)
reut
2016-06-30T00:00:00Z
Cindy's place is great for a family vacation. It was 5 of us and we were very comfortable. As for the house it's like a mini resort. The pool is a lot bigger than the picture indicates and the theater is amazing. There are many activities to do in the area as well. Cindy was a great host and was there for our every needs.
kelbi
2016-08-27T00:00:00Z
Type de logement
Logement entier
---
Type de propriété
Maison
---
Capacité d'accueil
4
---
Chambres
East Stroudsburg, Pennsylvanie, États-Unis
Very welcoming and homely located 5 to 10 minutes from all the activities and attractions the Poconos have to offer.
A two bedroom, one bathroom house with a modern kitchen and comfortable living space. The house also comes with a 2 car driveway and a large backyard.
The Property is located in a very safe, quiet, and lovely neighborhood.
the house was very beautiful and modern. The pictures doesn't show the true beauty of this house. The host was very helpful.
Fara
2017-01-15T00:00:00Z
Great place for vocation, nice and clean environment! Much better than pictures described. Will come back again!
YanQiang
2017-01-22T00:00:00Z
This house and host are awesome!
Kimberly
2017-01-14T00:00:00Z
Beautiful home!
amani
2017-02-05T00:00:00Z
Super cute, super clean and very nice place. My friends and I drove through the area to see the delaware water gap for scenic activity and realized we wanted to stay last minute.! Orian responded and was willing to accomodate even though we came in 10pm late. Love the place, has tv , wifi , stocked w clean towels, sheets. Even had coffee for us to make in the morning. With just us 3 ladies traveling, we felt very safe in the neighborhood. The house looks upgraded and remodeled. Has good hot running water, nothing was broken. It was a chilly night so we Loveddddddd the chimney and it had great heating. Id come stay here again. It was quiet neighborhood and did i mention clean ? Since we came in late Orian was even reasonable to give us a little nice deal. Thank you orian. I recommend this place. So mich better than being at a hotel.
Swen
2017-03-05T00:00:00Z
The pictures don't do this place justice, close to all types of activities and beautifully decorated, I was pleasantly surprised by the cleanliness of the place as well. Thanks Orain, definitely an experience to remember.
Joshua
2016-12-04T00:00:00Z
Awesome place
Stas
2017-02-18T00:00:00Z
The house has been a great home for our workers for the past 3 weeks. Would highly recommend.
Kimberly
2017-01-06T00:00:00Z
Type de logement
Logement entier
---
Type de propriété
Maison
---
Capacité d'accueil
6
---
Chambres
East Stroudsburg, Pennsylvanie, États-Unis
Shawnee on Delaware - Airbnb
:
Moyenne de

4.56

sur

5

étoiles sur les

113

commentaires des voyageurs
1

–

18

sur

26 locations de maisons
Saisissez les dates souhaitées pour connaître le prix total. Des frais supplémentaires s'appliquent et des taxes peuvent être ajoutées.