Amazing lake breezes sums up this misty location full of fun and advemture. Amazing love looms around u
Type de logement
Chambre privée
---
Type de propriété
Bed & Breakfast
---
Capacité d'accueil
1
---
Chambres
Los Angeles, Californie, États-Unis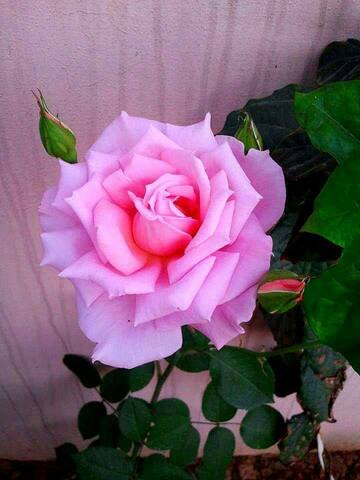 Our two bedroom bed/breakfast apartment is very near Universal Studios, Dance Studios (Millennium is right next door), Hollywood Blvd., Food Joints and NoHo Metro Station is a 3-5 minutes walk. There is a beautiful park just a block away. :)
Our two bedroom bed/breakfast apartment is very near Universal Studios, Dance Studios (Millennium is right next door), Hollywood Blvd., Food Joints and NoHo Metro Station is a 3-5 minutes walk. There is a beautiful park just a block away. :) Nice Private Bedroom (with bed and mattress) in the 2nd floor in a Luxury Apartment complex. I also have a AirBed for the 3rd person. The bedroom has a huge closet room. This comes with a full bath. Its a fully furnished apartment with all new furnitures! You can use the Kitchen and the other utilities. There is a huge patio! Free Washer/ Dryer inside the Unit. It comes with breakfast - Bread, Milk, Coffee/Tea and Cereals. You also have light ready-to-eat lunch/dinner like Cup Noodles, Frozen Products from Trader Joes etc. Apartment is centrally air-conditioned and is completely equipped with Hi-Speed Wifi Internet, Netflix and Amazon Instant. The Apartment is gated and secured and is guarded 24/7. The Apartment has a heated swimming pool and Spa with Expansive Sun-deck with wi-fi. Rooftop Sun-deck with Fireplace, Grills with Wifi. There is also a 24 hours Fitness Studio, cardio Machines with Private TV's and free weights. There is also a 'Screening room' with Large TV for Gaming, movies! The Apartment also comes with free garage parking. There are many restaurants, bars, pizzerias, pharmacy in the area in walkable distance. And for dancers, you are walking distance to all dance studios! The nearest public transit station - North Hollywood Station (1 station from Universal City) and is a 5 minute walk! Less than 5 minutes to Universal Studios, 10 minutes to the world famous Hollywood Blvd. - Kodak (Dolby) Oscar Theater, Hollywood walk of fame, Chinese Theater, Hard Rock Cafe, Hooters, Madame Tussauds, Ripley's believe it or not, Sunset Boulevard. Also, 20 minutes to Downtown LA. The apartment is conveniently located near the freeways (phone number hidden) which connects to I-5. Getting to anywhere in Los Angeles is a easy as it can be. Visit downtown LA with the Red Line...and also on the way visit the Hollywood/ Highland and Hollywood/ Vine on the Metro Underground! You will love this place! Its a Promise! Guests have their own private bed and shared bath and the rest of the amenities are shared. The owner is rarely at home and only comes home late in the night, after work. Rarely uses the kitchen and other amenities. I will be staying in the same house. I love to meet new people and interact, if time permits. :) If you are into movie business as well, We can chat a lot more! :) NoHo Arts District is supposed to the most buzzing part of LA county. Very youthful, Trendy. With lots of old theaters, dance studios, multi-cuisine restaurants, bars, 24 hour gyms and the Metro Station, It is the most happening area in town. Right down the road is Universal Studios. Its a 5 minute drive. The area is extremely safe and is one of the top rated area in LA. NoHo Metro Station is a 3-5 minute walk from the apartment. Trains from 4am to 2am. Here is the timetable. (website hidden)_metro/bus_overview/images/802.pdf The Bus stop is right on the main road on Lankershim/ Hesby. A minute walk. Guests from the Airport can take the Super Shuttle.
NoHo Arts District is supposed to the most buzzing part of LA county. Very youthful, Trendy. With lots of old theaters, dance studios, multi-cuisine restaurants, bars, 24 hour gyms and the Metro Station, It is the most happening area in town. Right down the road is Universal Studios. Its a 5 minute drive. The area is extremely safe and is one of the top rated area in LA.
This was fine. There was some trouble coordinating the check in time: ostensibly because we hadn't scheduled a specific check in time ahead of time (in his words, because he "hadn't heard from me") the host went ahead and made plans during the daytime and just told me at the last minute that check in had to be after 6pm. I explicitly asked if there were constraints about when to check in after that and wasn't informed of any. I was seeing some shows which got out 15 minutes earlier than I expected and when I texted to tell him this he said he'd went ahead and made plans and wouldn't be home until 10:30 --- and even in that scenario he was late and I had to wait outside for a bit. It was frustrating. I would say in the future to be really proactive about planning and require good communication here. The space itself was completely fine.
Sharon
2015-06-21T00:00:00Z
This was definitely bare minimum accommodations. This was my first time using AirBnB so I wasn't aware that I had to share my arrival information with the host. I assumed (like the website says) that if no check-in time is shown, then check-in is at 3pm. I received a message the day of my departure that I wouldn't be able to check in until after 4pm and was told that if I would've shared my arrival information with him earlier, he could've made better arrangements. Not sure why he didn't just send me an email asking for that info when I booked the room instead of waiting last minute to tell me I wouldn't be able to check in at the time allotted. As for the apartment, the bathroom could have been cleaned (old toothpaste on the faucets and mirror and the shower wasn't cleaned), I could've been shown where things were (like towels and food) and how to work the television, and the bed should've had a sheet to go along with the fitted and comforter (or maybe I'm just asking for too much) . Don't expect the decorated room you see in the pics. It must be a rendering from the apartment's website. Luckily, my stay was short and I didn't stay in much. Oh, and make sure you check out on time or else he'll consistently knock on the door and call your phone while you're in the shower.
Stephanie
2014-11-12T00:00:00Z
We found Naveen to be accommodating, especially in regard to parking which can be a challenge. He was also gracious in providing breakfast foods, and some snacks. The bedroom, bathroom, and kitchen were clean and orderly. The room, however, does not resemble this picture. There were decent linens, TV, and lighting and all the furnishing still had tags on them, which was a bit odd. I would definitely categorize it as "male-minimalism." He was respectful of our privacy. The location is great for dancers who want to attend NOHO studios.
Susan
2014-04-13T00:00:00Z
Naveen offered us a great place to stay. The spot is very well located and the place is a nice place to stay if you are into a quiet area with a low key atmosphere. Naveen offered us ice cream and some breakfast when we arrived, which was great. The room is good for 2 people and our own private bath and toilet was very convenient. Naveen made us feel very welcome upon arrival although we did find the place a bit dirty and considered you pay a cleanup fee we would have liked that to be better. Overall a very nice place to spend our vaycation.
Simon
2014-08-20T00:00:00Z
It was a very nice stay, Naveen is very kind and always there to help. I would recommend this place to everyone
Alexia
2014-10-30T00:00:00Z
It's a nice place. Big bedroom. Good privacy. It is a nice apartment, in a wonderful neighborhood.
Micael
2014-04-30T00:00:00Z
Was awesome... Beautiful apartment and complex.... The neighborhood was the best in LA with a gorgeous pizza place just down the road. When we stayed Naveen had just moved in and it was a little un organized but once we got it together it was the best place we had stayed yet... We even booked extra days :)
Lisa
2014-02-28T00:00:00Z
It has been a great experience to stay at Naveen's place! He is such a nice and reliable host. We were three girls staying at his lovely flat, the bedroom we had is big with ensuite bathroom. We shared with Naveen the balcony and the living room/kitchen where we had several nice chats. He gave us good advices about the neighborhood, transportation and timing for the places we wanted to discover. His place is well situated in North Hollywood, safe and quiet area, less than 10 minutes walk to get the metro (North Hollywood station red line), 2 minutes from the bus station and less than 5 minutes drive from Universal studios. Also Naveen provides towels, milk, cereals, cup noodles. We would recommand Naveen's flat to anyone travelling to Los Angeles!
Cyrielle
2014-05-09T00:00:00Z
Type de logement
Chambre privée
---
Type de propriété
Bed & Breakfast
---
Capacité d'accueil
3
---
Chambres
Los Angeles, Californie, États-Unis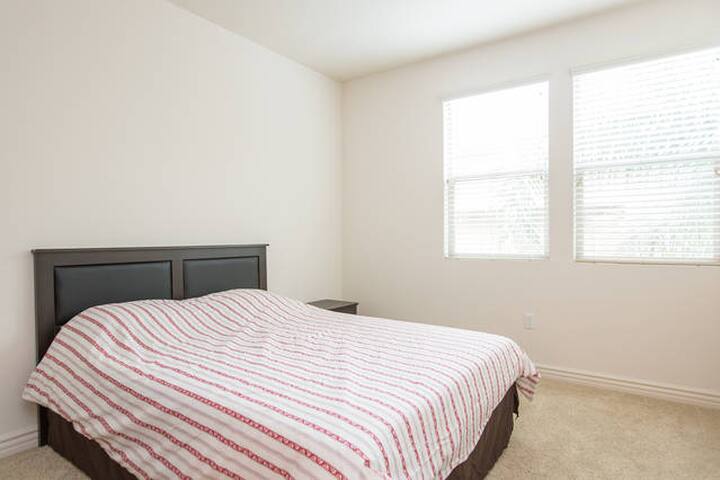 1

–

2

sur

2 Bed & Breakfasts
Saisissez les dates souhaitées pour connaître le prix total. Des frais supplémentaires s'appliquent et des taxes peuvent être ajoutées.